Long-awaited World Cup 2022 brings cheers, excitement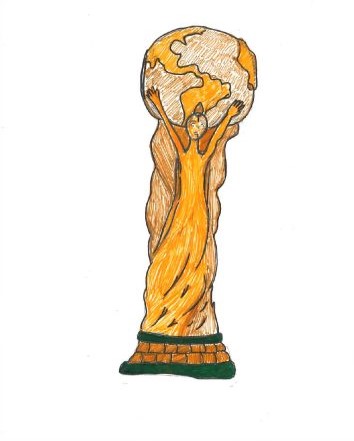 "GOAL!!!"—The word that every soccer fan yearns to scream when they're cheering on their favorite soccer team during the FIFA World Cup. Every four years, football fans across the world gather together to support their favorite country, whether it is at home, in a restaurant or live in Qatar, the Middle Eastern host of last year's games. Many teams have shown dominance and determination, but Brazil, France, Argentina and England were favorites of millions of fans across the world.
Thirty-two teams compete in the World Cup every four years. They are placed into groups lettered A-F, each of which consists of four teams that compete against each other. The two best teams of each group then move on to the round of 16, in which they battle against one another to secure a spot in the quarter-finals, where the final four teams battle it out to see who will be playing in the championship match.
The competition extended to the millions of soccer fans watching too, including at Columbia Heights High School.
"I noticed that many of my students were watching on their phones anyway, so I usually would project the games on the big screen during work time," CHHS social studies teacher Ms. Kristen Sinicariello said. "Selfishly, I also wanted to watch the games live, so I was happy when students wanted to watch [them] as well. There is so much that connects the World Cup to history, geography, and geopolitical current events, so we were able to do a lot of lessons connecting the World Cup to our class material too!"
Brazil has historically been a favored team throughout several World Cups. Brazilian striker Neymar da Silva Santos Júnior's unmatched football skills garnered lots of attention and support for the South American team. Although Neymar may be favored by many people, the team also holds the title of having a roster of world-class players. Their two goalkeepers, Ederson Santana de Moraes and Allison Ramsés Becker, are considered the best in the world according to many.
In an article written by News Scientist, the Alan Turing Institute in London ran 100,000 simulations on the chances of each team making it past competition stages, and Brazil was placed as the top team with a 25.1% chance of making it to the final round. Unfortunately, their match against Croatia in the quarter-finals resulted in them losing 4-2 during the penalty kicks. This saddened Brazil's fanbase, however, their legacy still lives on.
One of Brazil's biggest competitors, France, has also sparked the attention of masses of football fans, mainly because of their forward, Kylian Mbappe, and their history of winning previous World Cups. Kylian Mbappe is a well-rounded football player who is known for his dribbling techniques, speed, and finishing.
"In 2018, at age 19, Mbappe became the second-youngest player (after Pele) to score in a World Cup final," Forbes reported.
Mbappe is the top goal scorer for France with 3 goals in the 2022 World Cup. This year, France made it into the finals, eliminating Poland, Denmark, Australia, and England during the quarter-finals from the competition. 
World-renowned players such as Messi, Ronaldo and Neymar made it to the quarter-finals, which sparked excitement in fans across the globe, especially because this World Cup could potentially be Messi's and Ronaldo's last cup. Students at Columbia Heights showed lots of pride for the World Cup, wearing their favorite team's soccer jerseys. The sound of cheering flooded the silent hallways as the competition neared its conclusion.
"Argentina's goalkeeper Emi Martinez saved two penalty kicks which made the team become the 2022 World Cup champions, and when they won I was crying [with] happiness," Camila Roman (9) said.
In the end, France and Argentina fought through the quarter-finals and faced off in the final match. Millions of people watched the two countries fight for the World Cup, but only one team could bring the World Cup back home. France and Argentina were tied 3-3 after the overtime segment, and penalty kicks were next. Ultimately, Argentina scored more goals than France, won the title and Messi was officially named the "Greatest of All Time".
About the Contributor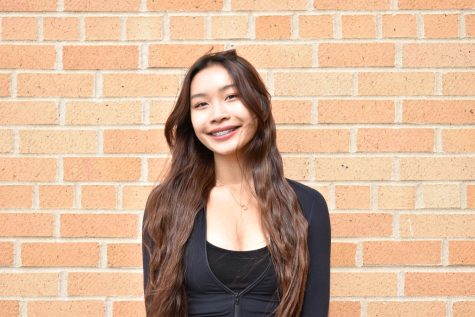 Danquyen Le, Staff Writer
Danquyen Le is an adventurous staff writer and podcaster who is always down to have fun and lives by the motto "You never know until you try!" She...