Winter break petition resonates with many in Heights
On December 14, the Columbia Heights school board was presented with a number of factors and options to consider regarding the 2021-22 winter break. After a prepared public comment by Lidya Kennedy (11) regarding a petition signed by nearly 800 staff and students to extend winter break as well as a statement on behalf of Local 710 by teachers' union President Karissa Ouren and a presentation of possible calendar changes by Superintendent Zena Stenvik, the board discussed and ultimately came to a decision about winter break and one other calendar day in February. Whereas originally, the CHPS winter break spanned 10 days, including weekends. With the new modifications to the calendar, December 22 is now a holiday, January 3 is an asynchronous learning day and February 18 is a holiday, creating a four-day weekend. 
"I was sitting in class and some of my classmates and I were talking about the upcoming winter break and how we're so excited," Kennedy (11) said. "But we were also talking about the recent things that have happened in and around our school with the shooting in Michigan and the threat inside our own [school] along with mental health and how this year has been really hard for us, with COVID, so we came up with the idea—why don't we start a petition to advocate for mental health and extending winter break?" 
Kennedy's petition argued that students and staff of Columbia Heights High School should have an additional three days off for multiple reasons, including those stated above, ultimately making winter break a full two weeks. The petition largely argued that students have worked very hard since school started, especially after a difficult year of online learning due to the already stressful pandemic. The amount of signatures that the change.org petition has gathered shows students clear support for the few additional break days. In the comments of the petition, students listed their reasons for signing, including needing more time for their mental health, their concerns of contracting COVID and wanting more time with their families. 
"I was only expecting support from students, [but] a lot of teachers [were] coming up to me, thanking me and being proud that a student voice is heard," Kennedy said. "It was really heartwarming."
As both the petition and Ouren argued, staff at CHHS is also struggling. Coming back after nearly a year and a half of distance learning, both teachers and students found themselves working together in the push to have more days off. Burnout, the overwhelming solidarity between the two has proven, is schoolwide.
"I'm thankful for the opportunity for some extra rest and time to rejuvenate and be ready to return back in January," CHHS choir teacher Mr. Nicholas Hollerman said. 
Across Minnesota, many other school districts have already decided to extend the break, citing rising COVID cases, staffing shortages and supporting students' mental health. Anoka-Hennepin school district has added two days to their winter break to address student mental health and, similarly, Duluth, Osseo, St. Louis Park, St. Paul and Rochester have followed suit for both mental health and COVID concerns. 
Columbia Heights Public Schools is not immune to the rising amount of COVID-19 cases, and more days off can allow for fewer in-school transmissions. On the district's COVID-19 dashboard, from the period between November 30 and December 7, 20 cases for staff and students are confirmed and 88 students are currently quarantined. Having additional days off to our break will help slow the spread of COVID cases by keeping students and staff separate for just a few more days. 
The stress of COVID, threats and more has also given way to widespread mental health crises in the community. While at least Columbia Heights High School has made recent improvements—such as implementing the Change to Chill room—to support the mental health of students, for many, signatories of the petition seem to agree that nothing is able to replace spending time away from a school building and letting both students and staff have just a little more time to relax. 
¨My mental health is terrible and I really need these days off to reset. I know other students feel the same way, that is why I signed the petition" Lily Kleinschmit (10) said. 
Near the end of the Columbia Heights school board meeting last Tuesday, three of the five trustees and President Naty Severson listened to students and staff voicing their concerns and decided to modify the 2021-2022 school calendar to allow for, as one trustee said, "some much deserved time off." 
Some of the board's main concerns about extending the break were families needing childcare, loss of payment for hourly employees such as food service and custodial workers and meeting the legally required school hours during an academic year, keeping in mind the unpredictability of future snow days. Many parents rely on the elementary schools in the district to act as child care while at work during the day, though Superintendent Stenvik assured the board they would work quickly to fill the needs of the parents affected via their Adventure Club and Mini-Adventures programs. Also, food is available to families for pickup on all three newly approved off-campus days.
Due to this majority decision, however, the calendar changes are officially board-approved, meaning CHPS no longer has any flex days left on its academic calendar, ensuring that any potential future snow days are now guaranteed to, like January 3, be asynchronous learning days for students district-wide.
About the Contributor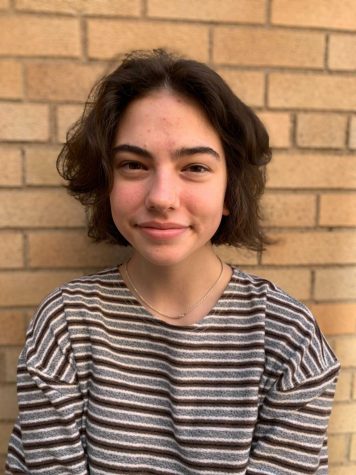 Renee Demars Dehn, Co-Editor-in-Chief
Renee DeMars Dehn is currently a senior at Columbia Heights High School and the Co-Editor-in-Chief of The Heights Herald. This is their third year on the...