Academic Awards Night honors several high school seniors
What a person's future holds is rarely predictable, but there is one thing that most people can agree on: college is definitely not going to get any cheaper. Housing, supplies, food, tuition and more makes choosing and enrolling in a college a rigorous process. Unfortunately, there are also many other variables in a person's life that may not allow them to attend college at all, with financial cost being a big one. This, however, does not always mean one loses their chance of attending college. Opportunities such as scholarships may arise and disrupt the space-time continuum, allowing one an additional chance to surpass past expectations and ascend to academic levels higher than ever. Fortunately, for seniors, Columbia Heights High School has an event just for that.
On May 13, Columbia Heights High School was proud to host their annual senior Academic Awards Night, wherein scholarship recipients from the year's graduating class were announced. However, due to the Coronavirus pandemic, the event was held virtually via a video and was shared amongst the class of 2020 and their families. Name-by-name, read by senior dean Janelle Gillis, recipients of the graduating class were awarded for their academic records and interests. Thousands of dollars were donated from local businesses and organizations, big companies, personal and anonymous donors and even Columbia Heights High School itself. These scholarships were granted to students who expressed a variety of interests, from business to computer technology to law enforcement and even journalism. 
During the event, there were some lucky seniors who were awarded multiple times, racking in multiple thousands of dollars towards their college career. Rosalinda Guallpa, a senior at Heights, who is also an intern at Amplifon, is a great example of that. 
"In total, I won $23,000 from private scholarships, $500 from the Crimson and Cream Foundation, $2,500 from Heights local scholarships and $20,000 from the Dell Scholarship," Rosalinda Guallpa (12) said in an email interview. "I was in shock when I received my first scholarship. I knew I had the qualities they were looking for but there was always doubt in my mind. Now I feel incredibly relieved and happy that my hard work and dedication paid off. My parents are beyond happy and proud of my achievements."
Guallpa has applied to 18+ scholarships and plans to apply for more, making her future seemingly burn brighter than ever. 
Another prime example of a student winning multiple times is Abduraham Tobe, a senior at Heights whilst also an intern at Medtronic. Tobe, who didn't expect to win much, won an astounding total of $36,000 from scholarships.
"Honestly it still feels a little surreal, $36,000 is a lot of money. When I told my family I won the Dell Scholarship, they were more freaked out and happy for me than I was, so when the email came that I had won the Wallin scholarship as well, they absolutely lost it," Tobe stated in an email interview. "I basically have a full ride now, which is great because I won't have to take out loans now. I'm studying computer science in order to become a Software Engineer, and with this money, I can attend some of the best programs."
Just like last year's senior Academic Awards Night, this year's event was a huge success and an accomplishment to seniors, even if it was held virtually. However, it wouldn't have been possible without the help from Height's Scholarship Committee. The Scholarship Committee is a group of high school teachers and administrators whose goal is to appropriately and fairly distribute the local scholarships according to criteria specified by the donors. Melanie Kennedy, biology teacher and advisor of the National Honor's Society program, is a part of the Scholarship Committee and is eager to share her thoughts.
" I chose to join the Scholarship Committee to give my insight on the students that I have gotten to know through my various roles at the school," stated Kennedy. "My role in the Scholarship Committee is to review all student applications and work with the committee to help distribute the scholarships according to criteria specified by the donors."
Due to actions taken by the Scholarship Committee, they were able to distribute a whopping $280,000+ in scholarships to more than 100 Heights' students. Hopefully that number will only grow each year.
"The Scholarship Committee will continue as long as the generous donors in our community donate funds for the scholarships," says Kennedy. "These local scholarships are important as they create opportunities for deserving CHHS students to realize their dreams and reach their fullest potential.  The scholarships provide access to higher education and act as an investment in the students' futures."
It's easy to say you won a scholarship, and they indeed help a ton, but perhaps what matters most is what you do with it. Maybe you'll grow to become a teacher, expanding and dispersing your knowledge far and wide unto the ends of the universe, or perhaps you will become a scientist devoted to unlocking the secrets of wormhole travel. Whatever the goal, strive hard, long and with all your might because each step matters. With each step, comes a potential scholarship awaiting you on a fateful night.
About the Contributor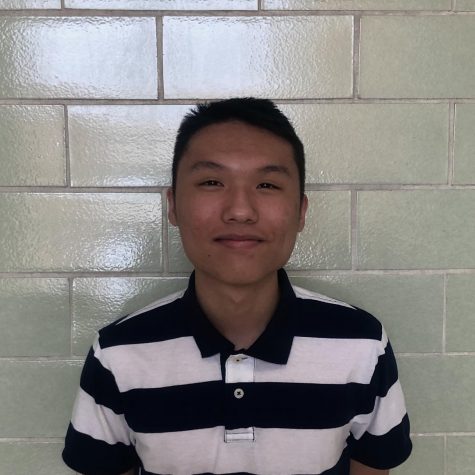 Sachi Yang, Opinion Editor
Sachi Yang is a Junior here at CHHS. He is the Opinion Editor for the Heights Herald! He wanted to join the Heights Herald to better his writing skills...