Reading as pastime enjoys resurgence during quarantine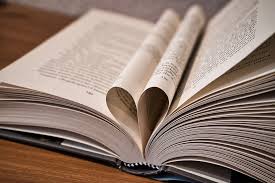 Adventure, romance and friendship. The world may not be able to venture outdoors, but anyone can bury their head in a book. Since the stay-at-home orders from officials in the wake of the COVID-19 pandemic, libraries and bookstores across the world have been closing their doors to potential shoppers. As most everyone around the world is doing their best to keep inside, people tend to have more free time than ever before. With this newfound boredom, people are choosing to pick up new hobbies or come crawling back to old ones, like reading. Some people have gone through all those unread books that have been piling up on their shelves and bedside tables already; so how can a reader find new books to read without breaking quarantine? 
How to access books during quarantine:
Audiobooks

Order on Amazon

Curbside pickup
Libraries all around the country have been closing, including the Columbia Heights Public Library and the University of Minnesota's library. You can still access the U of M's library online for free however. Regarding our own library here in Heights, Columbia Heights Public Library director Ms. Renee Dougherty is reticent to say what the future holds for borrowing materials.
"Right now, I know that the library will be closed through at least May 4," said Dougherty. "That may change depending upon what happens with the spread of the virus in Minnesota and if the governor decides to extend the stay-at-home order. I also suspect that we will receive additional recommendations from the governor and the Minnesota Department of Health on how to maintain social distancing for visitors when we do reopen the building to the public." 
Since the building is closed, common patrons of the library will be glad to know that all due dates have been extended to May 15.
"No one should have any overdue fines related to the closure of libraries," Dougherty said.
If you wish to return anything, the return slots on the outside of the library are still open and being handled with care. 
"Library staff are using gloves to handle returned items and washing their hands before and after touching the books, magazines, CDs and DVDs that are returned."
Since America has transitioned into virtual schooling, so are libraries. You can use your library card to borrow eBooks that can be accessed on your phone with the internet. All you have to do is download the app cloudLibrary and sign in. If you have a Columbia Heights library card, you will want to choose "Anoka County Library",  then follow the simple steps to completing the sign-in process. 
Don't remember your library card ID? Look on the back of your library card, and underneath the barcode is your ID. Don't know the last time you saw your library card? Library staff are just a phone call away at 763-706-3690. 
The app will show you what you have borrowed, holds, saved, and current reads. This online library provides you with access to hundreds of resources right at your fingertips. 
"People without a library card can sign up by calling or emailing the library," Dougherty said. "We will send a card out in the mail, and give you the barcode on the phone, so that you can immediately start accessing the electronic resources described above."
If you have any questions please reach out to the library as they are still open for calls 9:00 a.m. to 5:00 p.m. on weekdays. In addition, more plans are in the works if the library is to remain closed past May 4.
"We are learning how to offer some programs virtually," Dougherty said. "We look forward to welcoming people back to the building when we can safely reopen. We want to hear from you if there are things the community needs."
Beginning on April 13, the library began offering curbside pick-up of holds. Anoka County Library is now offering curbside pickup at three of eight branches. 
"I know it seems like such a minor thing with everything happening, but the ability to read books & looking forward to books is helping me survive," Melina Parker (12) said.
Thanks to the rapid responsiveness of Information Technology staff, the library received two additional wifi access points to boost the wireless internet signal outside of the building. The wifi signal is now strongest on the grassy area behind the community room and in the staff parking area near the book return.
Libraries aren't the only sources for reading materials that are affected by the pandemic. Comic book production and distribution is on hold for the first time in history. Marvel Comics will not be releasing any comics digitally or physically, falling in suit with Diamond Comic Distributors. All new issues of comics will be halted until further notice. As making comic books is an involved process with a lot of people, it isn't feasible to continue. Comic books are usually delivered or in stores every Wednesday with new material, but now they won't even be able to go digital. Say goodbye to Spider-Man and Batman for the time being.
Independent bookstores are closing and asking for rescues/bailouts from the government too. According to Axios, over $247 billion dollars has been accepted to be loaned out to small businesses. The small business bailout system has been crashing and the forms are hard to fill out when the website itself isn't available due to the crashes. The Paycheck Protection Program or PPP would be helping these small businesses but commonly used Minnesota banks like Wells Fargo are not opening up PPP loans.
Eat My Words Bookstore is a local bookstore in Minneapolis that is doing curbside pickup, order ahead of time to pick up books from Eat My Words. This used bookstore is doing its best with the conditions everyone is in. 
"We're keeping safe with the standard social-distancing and knowing that the risk of virus transfer on paper is fairly slim," Scott, an employee at Eat My Words, said. "Of course we miss the face-to-face meetings with customers, but that isn't too bad since only introverts work here." 
Despite all the issues experienced by book retailers and borrowers everywhere, COVID-19 has people staying indoors and picking up a dusty paperback more than ever before. Reading is an important way to escape the troubles of the days to come. Minnesota is doing everything possible to help lovers of stories, from the bored and restless to the busy bookworms, stay safe and entertained.
About the Contributor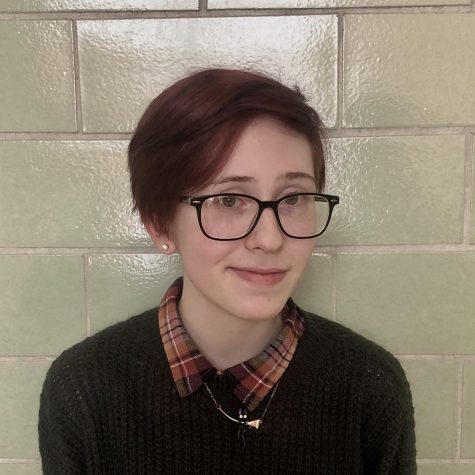 Sol Schindler, A&E Editor
Sol Schindler is a senior at CHHS and is the A&E Editor and lead cartoonist of The Heights Herald. He is in the National Honors Society, Student Council,...