Coffee so flavorful it will throw your taste buds into outer space
Caffeine, antioxidants and diterpenes: the three main components that make up the drink known worldwide as coffee. Coffee comes in all types of different flavors and from various locations. A new coffee shop located here in Northeast Minneapolis has recently opened, alliteratively called Cosmic Coffee, and we will be deciding whether their coffee is truly out of this world! 
Located at 3301 NE Central Ave, Cosmic Coffee is a small independently owned and operated coffee roasting company that originated in Santa Clara, California. 
On the menu they offer, well, coffee — all types of varieties that are suitable for all types of people with different taste palettes. The coffee beans are all roasted and brewed depending on the strength you are looking for. They also offer breakfast foods such as sandwiches and breakfast burritos, lunch items such as hot reuben sandwiches, plus some great pastries!
"The coffee is better than most places and at a good price too," said Marah Alhabarneh (12). "I'll rate it 10/10. The whole shop is covered in the smell of coffee and is the perfect place to go for lunch." 
The overall look of the café is modern with a beautiful wooden, industrial design that results in a cozy atmosphere. The staff members are all friendly upon entering and offer assistance right away.
"Here at Cosmic Coffee, we look to serve the community with our beverages," Dusty Wahl, the owner of Cosmic Coffee, said. "We hope not to create just a coffee shop, but an environment and community for welcoming customers to join and enjoy all together." 
The shop uses Vitality Roasting, a Twin Cities-based, women-operated and LGBTQ+ inclusive business, for most of their coffee.
"Their roasts are all so tasty, and using them has been great for my business," Wahl said. 
For our visit, we ordered a classic black coffee, latte and a cappuccino. The black coffee was strong, just as expected, and left a bitter yet powerful aftertaste. The latte and cappuccino were both sweet but not artificially so.
"I enjoyed the coffee and the treats that they had to offer, [and] the balance of a sweet pastry and bitter coffee is the perfect combination," Brooklyn Schwender (11) said. "The food and drinks make me want to come back and try out all they have." 
Overall, Cosmic Coffee is a café to definitely check out if you wish to try something new or want to indulge yourself in a sweet treat! Minneapolis is an embarrassment of riches when it comes to quality coffee shops, but with its ideal location right across from Columbia Park and nestled in a quiet residential area, it's a perfect spot to grab some joe and maybe a quick bite too. Cosmic Coffee is indeed out of this world and beyond! They are likely to continue to reach new heights as a local business and grow more popular with time.
About the Contributor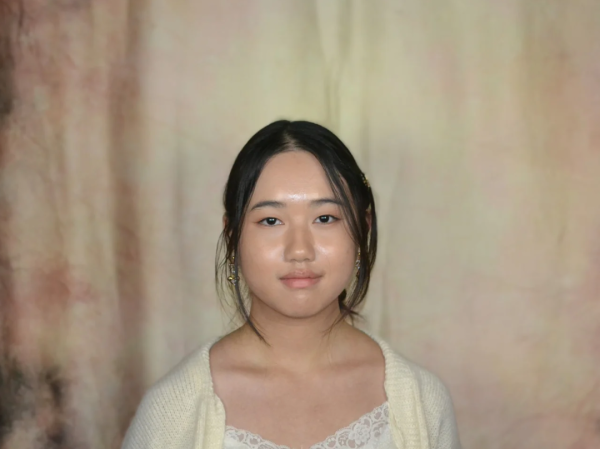 Hiedi Lee, Feature Editor
Hiedi is a junior at Columbia Heights High School and serves as this year's Feature Editor for The Heights Herald. Outside of the classroom, she participates...