Student-run cafe brings sustenance to student body at CHHS
Columbia Heights High School (CHHS) has its very own cafe open for business every weekday morning, and there is an incredible group of people running it that deserve recognition.
The Heights Cafe was first started in 2008 by Ms. Kathy Anderson and has since become a recurring program that provides Columbia Heights High School students with sustenance (and sugar) every morning. The coffee shop is open from 7:45 to 8:10 a.m. Monday through Friday and is a great way to provide students with extra nutrition and energy, as some students tend to skip breakfast down in the cafeteria before school. 
Something noteworthy about this program is that the people working at this wonderful cafe are CHHS alumni with special needs that have graduated high school. The purpose of this program is to give them the opportunity to gain work experience that will be helpful to them as they are entering the early stages of adulthood.
The Heights Cafe is currently being run by one of Columbia Heights High School's special education teachers, Mr. Tim Ahrndt. He began his journey with the coffee shop in 2020 and has since helped this program flourish into the success it is today, seeing about 65 to 70 customers every day.
"[My mission is to] provide my students an opportunity to learn real world customer service skills and provide employment opportunity that they can use after leaving our program," Ahrndt said. 
He has a true passion for what he does and believes that the coffee shop will bring its employees real world skills. For Ahrndt, the highlight of the program is watching his students improve their social skills with the rest of the Columbia Heights students.
 Even the people working here enjoy the job, as it is a fun way to interact with people and build a strong resume for future jobs and careers. One of the employees, Sofia Ali, notes that she enjoys seeing her friends during the job. 
"When I see Jack in the hallway, I give him a high five and a handshake," Sofia Ali (class of 2020) said. "I [also] love setting up the coffee shop!" 
When one arrives at the cafe outside the main gym in the central corridor of the high school, the biggest smiles and purest of hearts from the workers greet their customers eagerly and immediately. There is obviously a great bond between the employees, staff and customers, especially those that visit regularly. The workers are very polite and will engage in conversation at times, bringing a positive start to everyone's day.
"I really love the coffee shop, I think it's a helpful start to my morning and the people that work there [are] always so nice, and I can tell they really like working there," repeat customer Narriah Copeland (11) said. 
The food and drinks provided in the cafe, from the standard coffee or energy drink to the carbs everyone craves like chips and granola bars, are a delight to have so readily accessible before school starts, and the variety of items to choose from changes regularly, always sure to satisfy everyone. 
At the end of the day, though, this cafe is admirable not just due to its products available, but because of the opportunity it brings to the workers. 
The cafe is a lovely, welcoming place that has amazing customer service and has become part of most students' daily routines. If you have some time and are in the mood for something tasty, come on down to the Heights Cafe for a treat that will satisfy your palette!
About the Contributor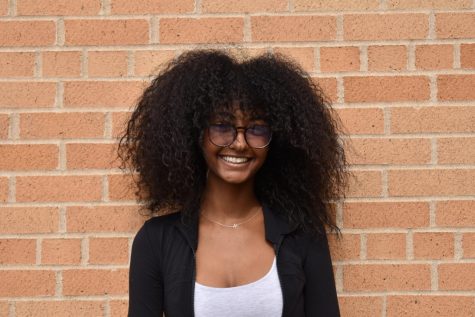 Heaven Gg, Staff Writer
Heaven Gg is a staff writer in 12th grade and captain of the volleyball team. In her free time, she likes to watch Netflix and hangout with friends.