Twin Cities theatre perseveres, stands the test of time
Unlike many of the major multiplexes, Heights Theater, located on Central Ave in Columbia Heights, has thrived through some challenging times, from the streaming wars to COVID-19 and numerous other factors. As case numbers are going down, though, people are going out and looking for an experience different from their couch and flat-screen TV. Where better to go than to your local movie theater owned and run by true fans of the art of film? 
The landmark cinema is owned by Tom Letness and Dave Holmgren, who bought the Heights Theater in 1998 and completely renovated it.
"I have always loved going to classic theaters," Letness said. "I like the history and the architecture. There is the classic saying about how people can cook at home, but they still go out to eat. I think the same applies to going to the movies. It is a fun social thing to do and it can be a very magical experience to see a movie you love on the big screen with many others." 
Letness has channeled this passion for going to the movies into updating and refining the look and atmosphere of the theater's interior over the years. Most notably, he installed new leather seats and accommodations for five wheelchairs in 2018 for the theater to be accessible for all.
Known for playing a wide spectrum of movies across eras, from oldies like the original "Frankenstein" and the first James Bond film to modern independent fare like "Licorice Pizza" as well as blockbusters like, well, the most recent James Bond movie.  
They also do way more than just movies too! People also get married there, including Columbia Heights resident and Highland Elementary parent Jessica Medearis.
"Getting married at the Heights was really special," Medearis said, who got married at the theater in 2010, said. "We screened a couple of short films that friends made for us, and we got to watch from the projection booth while everyone filed in with their popcorn. It was very celebratory." 
Between the excellent support staff on hand and the vintage atmosphere, it's clear that the oldest operating theater in Minnesota is an important cultural destination for movie nerds and casual moviegoers alike.
"The Heights Theater is a beautiful place that holds both history and community," Medearis said.
From the majestic chandeliers dimmed to perfection during a showing of artsy Viking revenge flick "The Northman" to the special screenings of "The Wizard of Oz" or an old black and white detective movie featuring performances from local musicians, including on the built-in pipe organ, Heights Theater is a hidden treasure for the city of Columbia Heights. 
A tiny-yet-mighty bit of the old world on Central Avenue, Heights Theater is not just a place to watch a movie, but a place where you can walk in and sit down to truly experience a film the way audiences did before home televisions and the internet. It's somewhere you and your loved ones can experience laughter and even heartbreak, yet still feel okay because you have a comfortable seat and delicious homemade popcorn in your hands. 
Whether you are throwing that popcorn in the air for a newly married couple or you are eating it while viewing your favorite movie, Heights Theater is and can be home for you when you want to celebrate or escape.
About the Contributors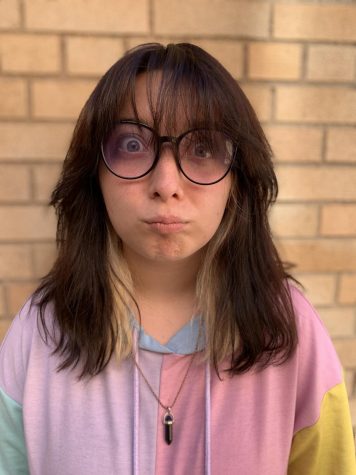 Haley Vogel, Staff Writer
Haley Vogel is a Staff Writer for The Heights Herald. She is a hard-working and kind person who is passionate about poetry, student council, key club,...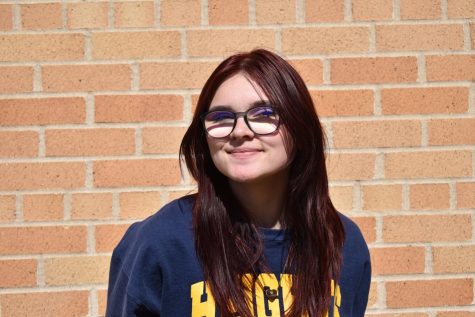 Rae Lawrence, Co-Editor-Chief
Rae Lawrence is a senior this year at Columbia Heights High School. This is her third year on The Heights Herald, this time serving as Co-Editor-in-Chief...