One Seed Dos Flores: A New Podcast from The Heights Herald
The Heights Herald is proud to present its first podcast, One Seed Dos Flores, hosted by Co-Editor-in-Chief Gissel Inamagua and her sister Dasy Inamagua. Together, they will explore various topics related to growing up as twin daughters of immigrants in Columbia Heights, from career choices to being bilingual and more.
Today, Gissel and Dasy introduce themselves in their inaugural episode and talk about what it's like growing up as twins in a Hispanic household and how their parents came from Ecuador all the way to Minnesota. [Music by Adriana Inamagua | Art by Tenzin Dolkar]
About the Contributor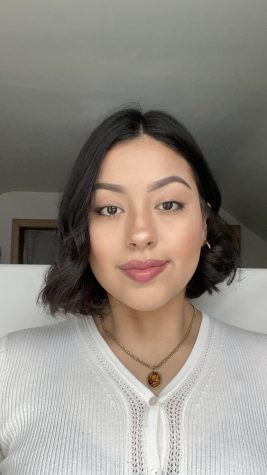 Gissel Inamagua, Co-Editor-in-Chief
Gissel Inamagua is the Co-Editor-in-Chief for The Heights Herald. She is involved in numerous activities here at CHHS. Currently, she is the captain of...