New mayor contributes to increasing diversity in local politics
As the new year is underway, the people of Columbia Heights can look forward to a new mayor who promises better representation, fresh starts, centennials to celebrate and pandemics to battle.
Amáda Márquez Simula, the new Columbia Heights Mayor, was inducted into office on January 4. Raised by a Midwestern mother and a Mexican immigrant father, Márquez Simula grew up on a farm in rural Wisconsin with her two brothers. As a child and teen, she organized audiences for local music and art shows, acted in plays and was a cheerleader. 
Márquez Simula has lived in Columbia Heights for several years and has garnered many active positions within our community. She is the current Adult Enrichment & Senior Program Manager, a member of both the Finance Committee and Community Education Advisory Board for Columbia Heights Public Schools, as well as the former head of the compost program for the City of Columbia Heights Public Works and the former HeightsNEXT President, among other positions. She was also named the 2017 Columbia Heights Humanitarian of the Year due to her work in these various roles towards improving the city.
After being encouraged by many, she decided to run for mayor for the 2020 election to replace Columbia Heights' former mayor, Donna Schmitt, who served for two terms. Márquez Simula ran against Nick Novitsky, a member of Columbia Heights for 40 years and an active resident of Heights as well. Novitsky has been a chairman of the Columbia Heights City Council for four years, is the owner of J&M Auto Recycling, and a participant in the city's Athletic Booster, Kiwanis and Lions Club.
Márquez Simula won over Novitsky by about 1,000 votes, tallying up to 10 percentage points, garnering about 55% of the vote. This historic win has set a new exemplar for public office in Columbia Heights. With Márquez Simula being only the second Latina mayor in Minnesota and the first non-white elected official in Heights, she shows the future of politics in our city. 
"If we don't have representation at the table, we don't know if what we're doing is right for the city," Márquez Simula said. "We're only hearing from certain voices. In order to make sure we're hitting all the needs our city has, we need to ask as many different people as possible."
As a place that views its 35% person of color population as a badge of honor and is recognized for being one of the most diverse spots in the Twin Cities, representation on public committees, councils and clubs is needed within Columbia Heights—and Márquez Simula's victory may have just opened doors for many more who are interested in Heights public office.
Her responsibilities include signing all official documents, like resolutions, working with the city council, running city council meetings and approving their agenda. She also is in charge of the Columbia Heights Police Department, meeting with them at least once a week, plus she serves as a figurehead and spokesperson for the city and meets with other elected officials from other cities. 
As mayor, Márquez Simula hopes to focus more on the environment, hopefully pledging the Mayors' Monarch Pledge. This pledge has mayors across the country commit to making their communities a friendlier pollinator place for monarch butterflies, bees and birds. She is also hoping to add more youth seats to Heights commissions and boards in the city, following suit after cities like St. Louis Park who already have high school students directly involved in their city government.
"I look at all of the students in Columbia Heights as my constituents," Márquez Simula said. "I'm here to listen to everyone in Columbia Heights. They don't have to be a voter or a homeowner—they just have to be a part of Columbia Heights, even if they [just] go to school here, or if they work here. If they want to talk to me, I'm here for them."
Amáda Márquez Simula is undoubtedly a symbol of the future for Columbia Heights. With inclusivity as a focal point plus crystal clear goals for building community, residents of all ages and backgrounds look forward to what's to come for the city. If you have any questions or concerns, feel free to contact her email, [email protected].
About the Writer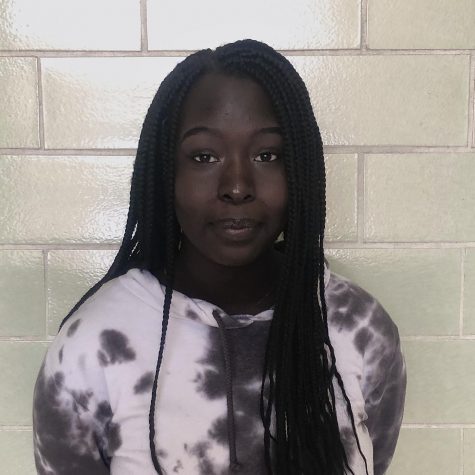 Kwot Anwey, Co-Editor-in-Chief
Kwot Anwey is a junior at Columbia Heights High School and she is currently the Co-Editor-in-Chief of the Heights Herald. She enjoys journalism because...