Latest Pixar offering projects purpose and self-discovery
"Soul" on Disney+ is a family film like none other. Despite the stereotype of animation being only for kids, this production is one of the most thought-provoking and unique Pixar movies in a very long time. The story was touching and eye-opening, and the visuals are spellbinding.
Directed by Pete Docter and Kemp Powers, the movie was released on December 25, 2020 exclusively on the Mouse House's streaming platform in the United States. The movie's main characters consist of Joe Gardner played by Jamie Foxx ("Just Mercy") and 22 played by Tina Fey ("Saturday Night Live"). This movie was produced with over a $150 million budget and has made $71.2 million at the overseas box office.
Revolving around a music teacher in a middle school located in New York City, Joe's soul leaves his body after an accident and the movie takes its viewers on his adventure back to his body. Eventually, he realizes he is unsure about his life and if he was satisfied with what his accomplishments. As the movie progresses, audience members join Joe as he struggles to find his true purpose in life. 
The message of the movie is to live in the moment and enjoy it because it can disappear  at any moment. Another lost soul (one that was never born and thus never received a name on Earth), 22 helps Joe realize how he wasn't living his life in the moment, and instead, he was worrying about a dream that may or may not come true.
This movie is philosophical yet doesn't delve into any religious preconceptions about one's afterlife. Audience members should be ready to watch with an open mind and be ready to see an artistic stylization of the meaning of life, which may be hard for children to follow, though still easy to enjoy. It is rated PG and welcomes kids into thinking about their goals in life, so even if they might not understand the deeper themes of the film itself, they will likely still be entertained. 
"This movie had a deep meaning," Ashley Chauca (12) said. "Even though it was animated, it still had an amazing message."
Overall, "Soul" is a meaningful movie since most people forget to live in the moment because of their susceptibility to worry—something that more than a few of us can likely relate to in this day and age of COVID-19 and civil unrest. Living in the moment, even in the midst of a lockdown during a global pandemic, can make even the most hardened soul realize how beautiful life is.
About the Contributor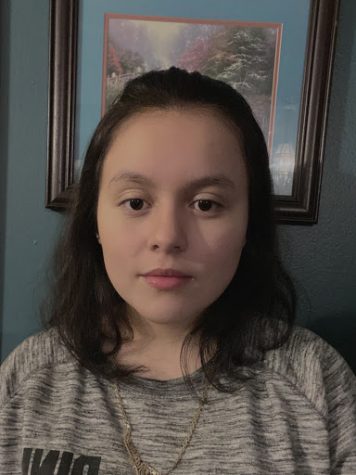 Stephanie Diaz Casco, Staff Writer
Stephanie Diaz Casco is a senior at CHHS. She likes journalism since it helps the community know what current events are happening and helps give a voice...