Maradona: soccer legend's life comes to an end, legacy remains
2020 was filled with unfortunate deaths, from Kobe Bryant to Chadwick Boseman—it seemed like a never-ending curse. Unfortunately, in November, a new celebrity death would shock the world and be added to the list.
 Argentinian soccer legend and global icon Diego Armando Maradona passed away on November 25, 2020, at the age of 60 after suffering from a heart attack at his home in Tigre, Argentina. Grief from his departure went viral throughout social media and soccer matches around the world. A large number of European clubs, including Juventus FC, Arsenal and Paris Saint- Germain, paid tribute to Maradona with a moment of silence during games. Celebrities such as Naomi Campell and Maluma also followed suit in paying homage to the late footballer on their social media platforms. The most notable and personal tribute, however, came from Lionel Messi. After scoring the fourth and final goal for Barcelona against Osasuna, he took off his Barcelona shirt to reveal a Newell's Old Boys jersey that belonged to Maradona, which he then proceeded to raise both arms while blowing a kiss to the air looking up at the sky. 
Although Maradona had a fair share of health issues throughout the years, his death came as a surprise to millions of people. After having successful brain surgery for a subdural hematoma (otherwise known as a blood clot in the brain), he was noted to have been recovering well from his home. His health later took a sharp turn after he suffered from heart failure weeks after receiving the surgery. Authorities in Argentina are currently investigating his personal doctor, Dr. Leopoldo Luque, for possible manslaughter through malpractice, negligence or medical inexperience after it was reported through medical reports, expert opinions and witnesses that there had been some kind of malpractice in the surgery. 
Dr. Luque maintained his innocence at a news press conference. 
"I am a neurosurgeon. I took responsibility for my surgery; with a big team," Luque said. "I took care of Diego as much as I could." 
He also revealed that Maradona refused to attend a rehabilitation center after his surgery and voluntarily chose to recover from his home. There have not been any formal charges against Luque until now. Other physicians are also being investigated for Maradona's death.
With his mesmerizing control of the ball and powerful shots, it was no surprise that Maradona quickly became known for his skills on the pitch—-soon becoming recognized as a fútbol genius. Maradona began his career at the age of 10 in Los Cebollitas, a junior team based in Buenos Aires. Within six years, Maradona had debuted in the Argentine Primera División (First Division) with Boca Juniors, making him the youngest player in the history of the professional Argentine league.
At the age of 16, Maradona also debuted with the Argentine National team, where he would later make history by becoming the first player to receive the Golden Ball at both the FIFA U-20 World Cup (1979) and World Cup (1986). The quarter-finals of the 1986 World Cup in Mexico City between Argentina and England would not only help catapult the Argentine captain to stardom but also cement his standing as a global icon. The infamous 'Hand of God' goal, which he scored with his left fist (initially thought to be scored with his head), became one of the most controversial goals ever. The goal was intended as revenge for the Falklands War between Argentina and the United Kingdom and prompted Argentine pride and patriotism. In that same game minutes later, Maradona scored the second and winning goal for Argentina. The goal would be voted the FIFA World Cup Goal of the Century. 
The late 80s and early 90s became the Maradona era. During this time, he was playing and establishing his place in European leagues with big-name teams like Barcelona, Napoli and Sevilla. Maradona was at the peak of his soccer career. However, the glory would soon come to an end.
It was very well-known that Maradona had problems with drug abuse and addiction throughout his career (specifically alcohol and cocaine), which ultimately caused his early retirement. Even after becoming the captain of Napoli, Maradona's drug addiction and a failed drug test forced him to leave and was fined $70,000 for missing games and practices. 
The 1994 World Cup in the United States proved to be less glorious compared to 1986. In contrast, he was sent back to Argentina after failing yet again multiple drug tests. Maradona officially retired in 1997 after his continuous battle with drug addiction. Even after his retirement, rehabilitation did not work out for Maradona, somehow he always found himself back in the same place. The older he grew, the more complications he began to have due to his history of drug abuse. He began to suffer severe health problems. As a result, he was constantly in and out of the hospital due to heart failure and obesity, which eventually lead to his death.
Maradona, although having lived a chaotic lifestyle, will always be considered one of the greatest soccer players to have lived. His stunning skills were considered out of this world. Not all agree Maradona was the best person, but nearly all believe he was a true genius on the pitch. Rest in peace, Diego Armando Maradona.
About the Contributors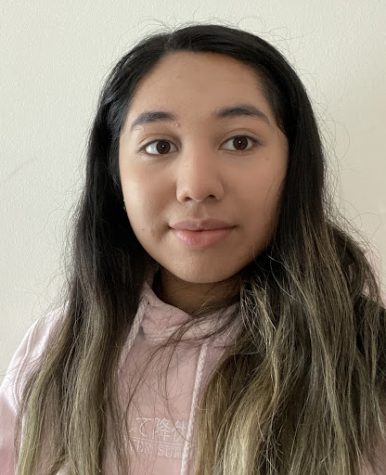 Valerie Barrera, Staff Writer
Valerie Barrera is a senior at CHHS and a staff writer for The Heights Herald. She is very passionate about writing and bringing people news about entertainment....
Adrian Hemmick, Staff Writer
Adrian Hemmick is a senior at Columbia Heights highschool. He is a staff writer and cartoonist for The Heights Herald. His main goal is to blow up and...