Distance learning affects many
Since the Coronavirus originated in the end of 2019 in China, it has brought many problems and changes around the world. Due to the COVID-19 pandemic,  quarantine and social distancing measures worldwide have been put in place to prevent the expansion of the virus. This has affected everyone, preventing daily activities such as working, going outside, interacting with friends and traveling. 
Children have arguably been hit the hardest by lockdown measures because they are not used to being stuck indoors. The closure of schools and transition to distance learning has also complicated matters because some parents still have to go to work, leaving their children alone to complete classwork. The closure of daycares nationwide has also made matters worse for those who rely on them. Furthermore, elementary school-aged children have been impacted by social distancing because they are young and they like to play with other children of their ages. They don't understand why they can't hold hands, hug or be close with others when they were taught they had to make friends and not leave people out. At the moment, so much of what they are being told conflicts directly with what they've been taught for so long. 
Living under quarantine has led to higher cases of anxiety and exacerbated other mental health issues for students of all ages too. If prolonged further, it could eventually increase the total cases of depression, anxiety and other conditions because of this isolation from the outdoors and nature, to say nothing of the economic repercussions, which have been scientifically proven to be inevitable and arguably already present in real-time.
"I feel sad because I can't do the things I used to do like go outside, go to the park, and play with my friends," Maximiliano Estrada, a third-grader at North Park Elementary, said. "I also miss my teachers." 
The impacts of quarantine and distance learning on elementary-aged children are undeniable. Additionally, the quarantine has affected teenagers, and in particular, seniors in the class of 2020. The pandemic has stopped many events from being performed such as concerts, the spring musical, graduation parties and more. 
"It has been stressful," Maria Menera Romero (12) said. "This is not what I expected my senior year to be. I was hoping to attend many events for the last time, but unfortunately, that won't happen and it makes me sad that this is how I will remember my senior year." 
Several seniors have had not only special events and memories taken and erased suddenly, but they have also had relationships and friendships cut short.
"I was really looking forward to ending high school and spending my last moments with those who were with me throughout high school and I truly feel sad that we won't be able to have those moments," Kathy Moreno (12) said. 
The pandemic has not only affected the students but also the teachers of Columbia Heights Public Schools because they have had to adapt to a new way of teaching that has never been practiced before. There was no kind of crisis in recent history that required such a transition until the COVID-19 pandemic, and it has caused much frustration among the staff.
"I am really getting tired of all the negativity and infighting about what we should or shouldn't do," CHHS English teacher Ms. Michelle Douglas said. "Distance learning is going well, although I miss my students and the day to day interactions that we had." 
There is, however, a silver lining to living in such historic times, as traumatic as it may be.
"As much as it sucks, we have to look at the positive side," Moreno said. "Look at the fact that the class of 2020 will be remembered throughout the years and will be unique from the rest." 
About the Contributors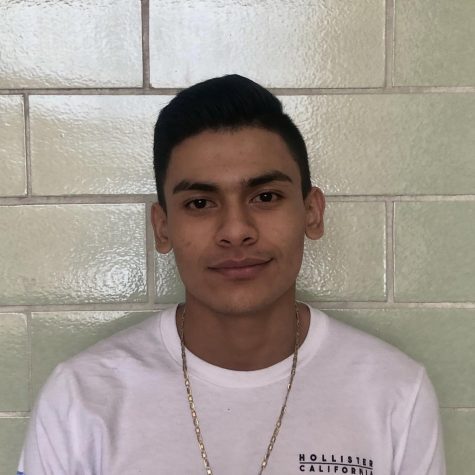 Jose Menera Romero, Staff Writer




Jose is a senior at Columbia Heights High School, he is part of the Journalism crew. Jose enjoys to play and watch soccer, he is also part of the...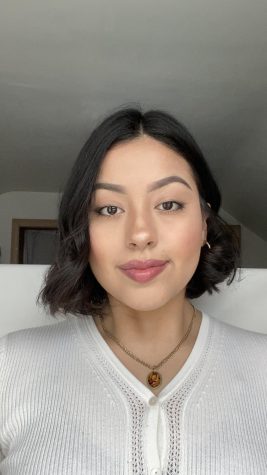 Gissel Inamagua, Co-Editor-in-Chief
Gissel Inamagua is the Co-Editor-in-Chief for The Heights Herald. She is involved in numerous activities here at CHHS. Currently, she is the captain of...