Philanthropy booms during COVID-19 crisis
Despite the increasingly worrisome COVID-19 global pandemic, it is always inspiring to see the generous actions of philanthropists, celebrities and everyday people. Billions of dollars have been donated to many health organizations to help fight this virus from multiple famous household names. As much as the negative details of the virus are being covered by various news outlets, it is a must to highlight and acknowledge the hopeful ones too.
One stand-out fundraising campaign that has gone viral through social media is none other than the ALL IN Challenge. This challenge is a unique effort to raise millions of dollars for those who struggle to eat in these times of high unemployment due to COVID-19. Celebrities offer prizes to entry buyers. Winners then receive the prize and spend time with the celebrity. Some examples are a chance to be Ellen Degeneres's co-host on "Ellen", win a walk-on role in Kevin Hart's new movie and even win the opportunity to party across L.A. with Drake. Those who wish to participate in these raffles would need to buy a certain amount of entries, with more details found at the official ALL IN Challenge website. Graciously, all of the proceeds go to No Kid Hungry, Meals on Wheels, World Central Kitchen and Feeding America. 
Wealthy individuals like the CEO of Twitter and Square, Jack Dorsey, have made the most significant philanthropic effort yet. On April 7, Dorsey tweeted out a statement regarding his donation of $1 billion dollars of his Square equity to fund global COVID-19 relief through Start Small LLC, the details of which he has made public through a spreadsheet for complete transparency. 
A few days after Dorsey's announcement, Bill Gates told Trevor Noah on Comedy Central's "The Daily Show" that he was also going to fund the fight against the pandemic by funding the construction of factories at the ready for mass production once a vaccine is developed. This is not the only benefit expected by implementing this plan, as these investments are also designed to impact the U.S. economy at large. Gates has pointed out that billions would now, because of the epidemic, eliminate a few trillion later in the event of an economic catastrophe. 
A final example of philanthropists helping in this crisis is a philanthropist foundation itself: the Rockefeller Foundation describes itself as advancing a "new frontier of science, data, policy, and innovation to solve global challenges." The foundation has already committed a considerable amount of aid with a letter written by the President of the Rockefeller Foundation, Dr. Rajiv J. Shah. In it, he shares his commitment to donating an additional $30 million for global COVID-19 relief programs. This includes the $15 million for a nationwide course of action to accelerate research to rebuild the U.S. economy more efficiently to essentially pull people out of unemployment.
These types of generous donations will hopefully contribute to the end of this pandemic.  Aiding and assisting (while maintaining social distancing) is what everyone should act upon, as there are others who are less fortunate. These donations and efforts striven are just a few of the many ways that could help possibly save a life. Everyone's action makes a difference.
About the Contributor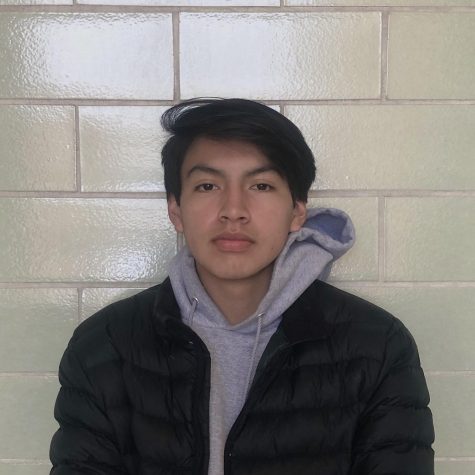 Alan Morocho Balvoa, Staff Writer
Alan Morocho is a senior! He likes to write about action movies and trending global news, like sports and controversial topics.