CHHS athletes react to sports cancellations
Thousands of students across Minnesota have lost so much during this pandemic, including their spring sports. 
When Columbia Heights High School's student-athletes found out that the spring sports season was canceled, they were surprised, upset and disappointed, as were the coaches. At first, many held out hope that the season would just be pushed back, but now they must wait another ten months for spring sports to come back. Sports are integral to so many students' daily lives and positive mental health and physical activity habits and without them, students can be overwhelmed and less energized during the day. 
"The loss of sports affected me pretty hard because sports is like a therapy to me," said lacrosse player Chloe Daher (9). 
Although coaches will get to continue training students for years to come, they have missed having them around. Coaches Mr. Luke Sands, Ms. Camille Gross and Mr. Richard Eskola lost the opportunity to hone students' abilities and help them grow, both in sports and their characters. 
Students can grow in ways that they don't even know when they play sports. They can learn life lessons such as pushing themselves, working as a team, and learning how to overcome defeat. 
"Activities offer students the opportunity to create [and] strengthen relationships, work as a team [and] set and work towards common goals," Activities Manager Mr. Jake Henderson said. 
Sports help students learn how to face adversity, both in the arena and in real life, and can give students an outlet to get away from daily stress. While playing sports, many students can discover who they really are. 
"Activities is so much more than playing the game and winning," Henderson, who has been packing lunches during distance learning instead of organizing spring sports, said. "I believe the journey of the season is the true prize."
This pandemic may have also thrown a wrench in the future of students who want to continue their sports. For some, this would have been their first year playing a sport and learning new skills. Upperclassmen also didn't have a chance at honing their own skills this season, and consequently, some weren't able to put their strength to the test during games and practices. This was also many of the seniors' last chances to play their sport.
"It will most definitely impact skills that I've already learned, since we won't be in practice there won't be any improvement," said lacrosse player Jennifer Peña (9). 
The pandemic won't just affect individual students, but teams as well. New players might not be accepted as readily and the team might not bond as quickly. If the team is not as close-knit, they may not be able to know how each other will play and work together. 
"I think the team is upset since we can't play and a lot of us were looking forward to the season so it makes us want to play it more than ever," said softball player Christina Bloodsaw (12).
Student-athletes saddened by the canceled spring sports are hoping fall sports will not be canceled too, but only time will tell if its conditions will be safe enough, or if social distancing guidelines will continue to put a damper on students' athleticism.
About the Contributor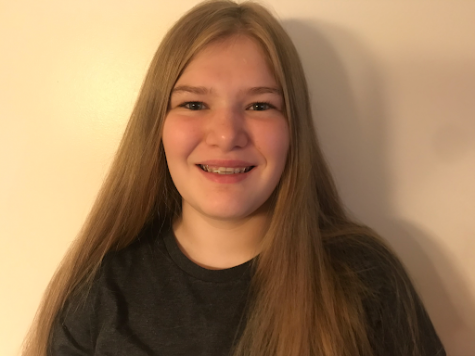 Greta Wilson, Staff Writer
Greta Wilson is a sophomore at CHHS. She is a Staff Writer and also participates in band and plays volleyball.