Cinco de Mayo stays at home but remains essential
When one thinks of the celebration of Cinco de mayo, loud salsa music, elotes and girls in colorful dresses dancing usually come to mind. But this year, along with everything else, it will be much different. But that doesn't mean it can't still be fun. 
Mini-history lesson time: what is Cinco de mayo and what exactly are Mexicans and Mexcian-Americans celebrating? No, it is not Mexico's independence day (that's in September). Cinco de mayo, which literally translates to 5th of May, actually celebrates the anniversary of the battle of Puebla in 1862 when the Mexican military defeated the French forces of Napoleon III. And in all honesty, only some parts of Mexico celebrate it. The only people who actually make a big deal of Cinco de mayo are Mexicans living in the United States. The battle of Puebla did not involve the United States at all, but it is an opportunity for Latinos to come together all across all communities to celebrate their cultural heritage. 
The two main celebrations that happen in the Twin Cities for Cinco de mayo is the one that takes place on Lake Street in South Minneapolis that usually lasts for two weekends. The other typically happens in West Saint Paul. The West Saint Paul celebration moved to a virtual celebration via Facebook Live this year, which included performances, a parade and cultural dances as well. The Minneapolis celebration chose not to do their full celebration on Lake street this year, due to the social distancing recommendations and stay-at-home order from Governor Walz. However, they are encouraging people to celebrate at home in their own ways and are looking forward to making next year's festivities even greater. The typical celebrations at these events often have many components such as traditional Hispanic food, such as tamales, elotes, tacos, horchata and many more. They also have performances from musicians singing in Spanish, and many times there is a parade or traditional dancers. 
There are many ways to celebrate at home this year. There will be Facebook Live events that you can stream even after they first post them. The ways in which you can celebrate Cinco de mayo are endless, though it may be as simple as trying your hand at cooking Hispanic food and turning up some bachata music. Taking time for the appreciation of Latino culture through celebrating Cinco de mayo in your own way opens up the conversation and acceptance of other cultures, which is always good no matter how small the step is.
About the Contributor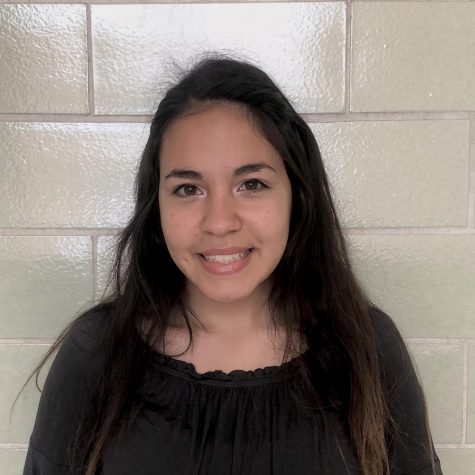 Maria Hernandez, Opinion Editor
Maria Hernadez is a senior at Columbia Heights High School. She is currently the opinion editor of the Heights Herald. Maria is also involved in speech,...