New district EL coordinator works to improve program, students' lives
The EL program of any K-12 district or school is often overlooked, but in Columbia Heights, Ms. Nancy Cordes is giving the attention English language learners need. Cordes has been in the Columbia Heights Public Schools district for only five months, but she has lots of plans and ideas for improving the EL program.
Working at the Robbinsdale school district as an EL teacher for 15 years before she came to Heights, Cordes originally became interested in EL by helping a fellow teacher with their EL students, and she has loved the profession ever since. 
Cordes wants to revamp how EL students at CHPS communicate and help students improve their English in a quick and fun way. She has been in discussions with the district's EL teachers on how to better the system and what they should do to help their students increase their English proficiency.
"[I would] like to even meet with the students and see what can we do to help them improve," Cordes said. "Maybe they're stuck, and many students get stuck in many different ways, whether it's in high school, middle school or even elementary." 
She wants teachers of all grades and disciplines to know that EL students need help and want to learn. 
"My vision is to make it even better or to elevate the program in many different ways," Cordes said. "It's going to take time, [and] it needs to be a collaboration." 
Cordes's dedication to students of all backgrounds has led to quick admiration from co-workers in the CHPS district office.
"Nancy is always asking a question and the question is always how is this going to impact the students," Professional Development Coordinator Emily Gartner said. "She's wonderful and always fun to work with."  
As optimistic and ready to serve as they may be, however, Cordes and her team do admit they face some troubles when teaching many EL students at various different levels.
"The most difficult part of my job is lesson planning because a couple of my students aren't all at the same level," high school EL teacher Ms. Priscilla Martinez said. "Some of them are more advanced while some are just beginners, so I have to make sure everyone is being challenged at their level." 
Students in EL will be impacted the most and how they feel about the program who helped them learn English. 
"I know it will be kind of hard to be at the same level as native speakers but it will be helpful for us to develop our skills [to match the level of the] students that already know the language," Dana Zambrano (12) said. "I think one of the best ways the EL teachers help us is [the] support [class periods]. During this class, we can work on homework from other classes and ask questions." 
On the other hand, Zambrano does look forward to opportunities outside the EL classroom as well.
"I would like to be in more mainstream classes with all the students," Zambrano said. "It's not necessary to leave us away from a mainstream class because [by being] with the native speakers, we are going to learn."
Other students at Heights are eager to improve their speaking skills under Cordes's new leadership too.
"I want to improve my speaking in English, [so] I watch lots of videos and read stories in my freetime to help me understand English," Tamer Abujudah (10) said. "I came here in July [of 2019], and I didn't know any English. The school [has] helped me a lot." 
With Ms. Cordes joining Columbia Heights Public Schools this year, many have hope that she will improve the EL program with the skills and experience that she has, but most importantly, by working together with students and staff alike.
About the Contributors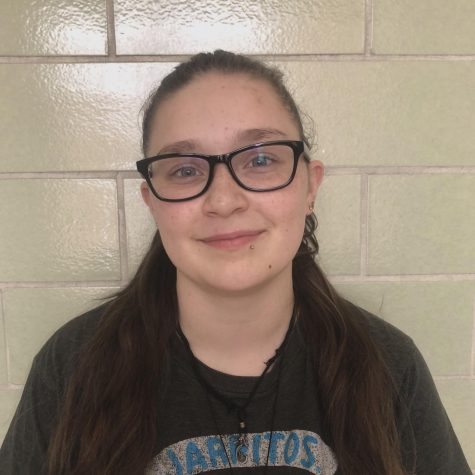 Sage Houts, Lead Photographer/Taste Editor
Sage Houts is a junior in Columbia Heights high school. She is lead photographer and Taste Editor for the Heights Herold. Sage likes journalism because...