Three-sport athlete receives annual award
Picture the Hylander who takes part in a multitude of school activities, is an awesome athlete, and is superb in her academics. The girl that popped in your head should be CHHS senior Kate Rockwell. Anyone who goes to this school probably knows who this senior is because she is involved in just about everything. Rockwell is involved in student government, volleyball, basketball, lacrosse, National Honor Society, Key Club, weightlifting, participates in dance outside of school and is the football manager. What better way to recognize this Hylander's achievements by recognizing her as the 2020 Athena Award recipient? This is an amazing honor as this is given to one female Hylander every year who is an amazing athlete and student.
The Athena Award began for a much-needed cause that is still relevant today: to empower young women. In the 1970s, the Athena Award came to the greater Minneapolis area with the intent of addressing the large inequality between the recognition of boys sports and girls sports. The name Athena was coined after the goddess in Greek mythology, who, due to her bravery, broke the mold during her time period. For those hoping to win the Athena Award one day, this year's recipient has a few words of advice for you. 
"Be brave," Rockwell said. "Lead by example, actions speak louder than words. Respect and understanding speak volumes." 
These words encompass what this award has always tried to recognize and demonstrates how Kate Rockwell was more than an excellent choice for this year's award.
Many high school girls in the 70s were not given adequate playing time or given inconvenient practice schedules with ridiculous expectations. Simply put, girls' sports were consistently valued less than boys' sports teams in numerous ways. Thus, to be a female athlete at that time meant going above and beyond to break stereotypes and expectations. 
Kate Rockwell is no exception to this. She has no issue being communicative to her coaches about what she and her team needs or has concerns about. The experience Rockwell has gained through her athletic sports and activities has given her the leadership quality that will assist her greatly in her college experience. She plans to attend either Augustana University or Marquette University to major in Exercise Science and go on to get her doctorate in physical therapy. Her love for athleticism will follow her into her career. 
The Athena Award was meant to recognize stellar young women and encourage girls to continue challenging society's expectations and rewriting their own rules, and Kate Rockwell fits that exactly.
About the Writer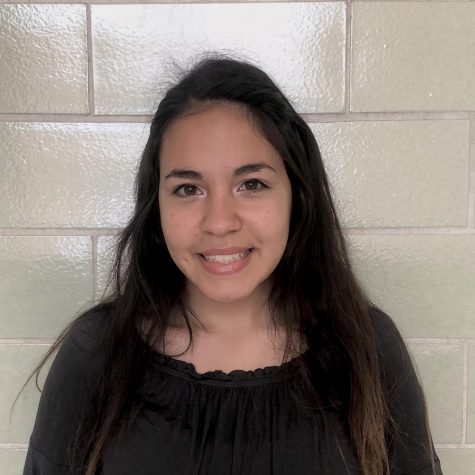 Maria Hernandez, Opinion Editor
Maria Hernadez is a senior at Columbia Heights High School. She is currently the opinion editor of the Heights Herald. Maria is also involved in speech,...