Parent liaison bridges language gap
Any Hylander that speaks a language other than English at home can attest to a time where they had to translate for a family member: "Esto es lo que dice el buzón de voz," a Latino student might say when checking voicemail for a parent. "La profesora está tratando de decir," a Hispanic student might say at a parent-teacher conference. "El correo electrónico dice que," a Latina student might say when their parent has them look at an email from school. Columbia Heights High School, like so many in America, sometimes lacks clear communication with families due to language barriers. In particular, there has been a growing information gap between the high school's Hispanic families and staff. 
In an attempt to address this issue, CHHS has recently hired Ms. Irene Ventura as a parent liaison to help out with the school's Spanish-speaking community. Ventura is a graduate of the Columbia Heights class of 2017, and she has come to support Heights' Spanish-speaking community in a number of ways.
Students whose first language is Spanish find it difficult to communicate with their teachers, take tests, or simply do homework, so having someone at school that can help the students is very beneficial. With help from Ms. Ventura, these students now have a greater chance of success in a rigorous academic environment. Ventura wants to help by encouraging them to achieve their goals and actually understand the language so they can better comprehend future assignments and school expectations.
"I work closely with some students by helping them stay on top of their schoolwork by making sure they understand their homework," Ventura said. "The focus at the moment is people who just arrived here." 
Ventura also serves as a communication link between CHHS and the surrounding Hispanic community. Parents are now able to more effectively communicate with the school about their students' education. Ventura will make phone calls, conferences and emails between staff and parents easier and clearer. Furthermore, since Ms. Ventura is a graduate of CHHS, she can better assist the district staff as she is familiar with much of the faculty and how the school functions, not to mention the community outside the school too. 
"I create a welcoming and trusting environment to facilitate parent involvement in the school," Ventura said.
Ventura has experienced how difficult it is to communicate in this country without assistance from interpreters or people like her, so she looks forward to giving back to the community that helped her overcome this very struggle in her youth.
Outside of her new job here at CHHS, Ventura has many other interests. She has played lacrosse for seven years. She also devotes much of her time to her family, including her two-year-old daughter, Evana Lima. She enjoys traveling and trying new foods in the many places she has visited, including Las Vegas, Wisconsin, Chicago and Nebraska just to name a few. 
"From traveling I learned that spending time with our loved ones is important because life is short and we should live it to the fullest," said Ventura. 
The Hispanic community is almost always underrepresented when it comes to educational support, not just at CHHS but across the state and country. This often leads to the spread of misinformation. Help from a Hispanic staff member who is willing to assist the community will make parents and students feel they're being considered as valuable members of the Columbia Heights school district. It will also help us raise the state's current 67% Hispanic graduation rate, as reported by the Twin Cities Pioneer Press.
Ms. Irene Ventura truly cares about Hispanic learners and fostering a community with their school's faculty. She knows that creating a bridge between two languages is the first step towards building successful relationships with the people around you—and this will lead to success both in and outside of the classroom. 
About the Writer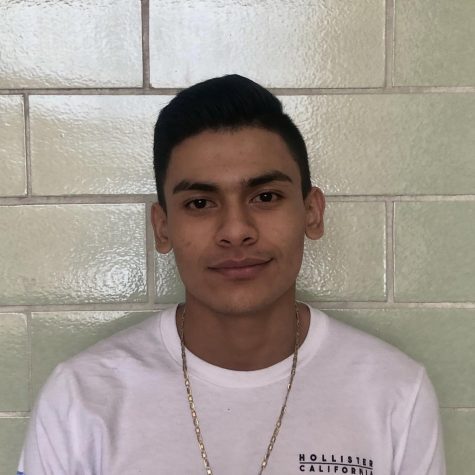 Jose Menera Romero, Staff Writer




Jose is a senior at Columbia Heights High School, he is part of the Journalism crew. Jose enjoys to play and watch soccer, he is also part of the...