The rise of esports in a digital era
What an unbelievable comeback! He shoots, he scores! The crowd goes wild! These are just a few of the many phrases most commonly shouted throughout an intense match between multiple teams playing virtual games such as "Fortnite", "Rocket League", and "League of Legends" in a battle for the grand prize.  
Video games have been popular for several decades and have evolved greatly since. In just the past two decades, people have started to play games on a professional level to earn money in tournaments. During the late 2000s, more and more gamers started to realize the potential of Esports and how they could show off their prowess in their favorite games while making a living at the same time. More players are entering into more tournaments and pushing themselves to gain the skill necessary to compete. 
Esports has been around in some capacity since the early 1970s, with the first major tournament being held in 1972 at Stanford University with a grand prize of a one-year subscription to Rolling Stone magazine. In 1980, video game companies began to record high scores and publicized them through such means as the Guinness Book of World Records, which inspired many to push themselves to achieve new world records and get their scores published for the world to see. As time went on, inventions like the internet allowed the gaming scene to gain popularity and credibility, as well as being able to host or play in a tournament from the comfort of your own home rather than a crowded arena. During the 90s and 2000s, more companies began developing new technology to improve the quality of the games being played and the tournaments being hosted so that viewers and players could have a better gaming experience.
Nowadays, the standard prize for the majority of mainstream video game tournaments is upwards of $10,000, which makes many people question what games merit such a large sum of money as a reward. Currently, the game with some of the largest viewership and prize pools is the popular battle royale "Fortnite", in which competitors build big structures to be the last player standing. "Fortnite" brought in a whopping 2 million concurrent viewers during its championship and gave away over $30 million, making it the game with the second-largest prize pool in history next to popular MOBA (Multiplayer Online Battle Arena) "Dota 2". 
While "Fortnite" holds such a prestigious title, another even larger MOBA than "Dota 2" takes the crown for viewership. "League of Legends" raked in over 100 million unique viewers during its 2019 international finals. All of these games have been greatly praised for their diverse communities, wide demographics and exceptional gameplay. This praise gives developers an opportunity to put their players in the spotlight, such as the winner of the Fortnite World Cup, then-16-year-old Kyle "Bugha" Giersdorf and Japanese "League of Legends" team FunPlus Phoenix. Players that win these large tournaments usually gain a large following as a result and earn the chance to build their own community and continue their gaming career for years to come.
Of course, with these tournaments being hosted all over the world, there has to be a general place for them to be held, where all the players can gather and play in one setting. Currently, there are not many arenas dedicated specifically to Esports, but that is soon expected to change. More and more venues have started to pop up in the U.S., such as the HyperX Esports Arena in Las Vegas, Nevada. These buildings are made to make sure that the players are comfortable and able to focus on the game they're playing. This can include separating the players from the audience to decrease audience interference, buying specific equipment for the contestants, and having an area large enough to accommodate everyone. Taking into account all of these criteria provides an invigorating and suspenseful environment for gamers to watch their favorite teams and players battle it out for the grand prize.
Esports has been spreading throughout the United States, with some states even making official teams. One of these teams is Minnesota's own Rǿkkr, who made their gaming debut on January 24 at Minneapolis's The Armory for the official "Call of Duty League" 2020 launch. This event marks the first major Esports event hosted in Minneapolis and the beginning of a new team to represent the state in the sports world.
"I think [events like these] are a really good chance for competitive gaming to really take off," social studies teacher and avid gamer Mr. Ryan Garbe said. "Video games continue to innovate, and with that constant innovation within the video game community, there will continue to be a lot of success in the industry."
The competitive gaming scene is only getting bigger, as well as providing many new opportunities to gamers young and old. The possibility of playing a video game for a living isn't so far-fetched anymore. With popular streaming sites like Amazon's "Twitch" and Microsoft's "Mixer" giving people a platform to display their skill and interact with the community, new groups and demographics are getting a chance to live out the career they could only dream of when they were younger. 
Video games are the future, and the next generation is ensuring that. Big tournaments will get bigger, more people will start watching, and everyone across the world will begin to realize the potential of Esports and the immensely positive impact it has on the youth and communities across the world. 
About the Writer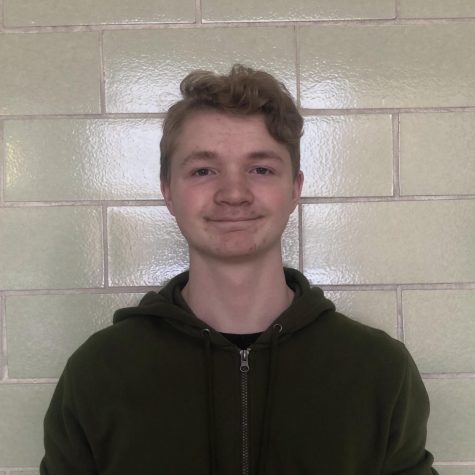 Eli Zinser, Lead Staff Writer
Eli is a Senior and Lead Staff Writer for the Heights Herald. He likes to spend his time taking photos in the wilderness and reading novels in the comfort...