A lost legend: Kobe Bryant's legacy
Beloved internationally, a star basketball player who had you on the edge of your seat during games now has you with tears on your face. 
Former NBA player Kobe Bryant, star of the Los Ángeles Lakers basketball team, was one of nine victims killed in a helicopter crash on January 26 in Calabasas, California. Bryant, along with his 13-year-daughter Gianna, were traveling to the Mamba Sports Academy in Thousand Oaks, CA for a basketball game.
Bryant was born in Philadelphia, Pennsylvania on August 23, 1978. Kobe loved playing basketball since he was little and came from a family that played basketball too. Joe Bryant, Kobe's father, was a pro basketball player for eight seasons in the NBA and passed his passion for the game onto his son. Bryant went to Lower Merion High School in Ardmore, Pennsylvania, where he formed part of the basketball team and broke a record for most points scored along with obtaining several national player of the year awards. 
He was drafted by the Charlotte Hornets in 1996, directly out of high school.  He was later traded to the Lakers to become the second youngest NBA player prior to the 1996-1997 season. His debut with the Lakers was on November 3, 1996. 
During his second season he was selected for the NBA All-Star team, making him the youngest in history to have done so. Early in his career, Bryant was already showing that he could break previously set records by other players. He also led the Lakers to obtain five NBA titles for the 2000-2002 and 2009-2010 seasons.  
Throughout his wonderful basketball career, he underwent some struggles he had to overcome such as a torn Achilles tendon in April 2013. Bryant had to work hard after the injury if he wanted to be back on the court. He managed to recover, but with only six games into the 2013-2014 season he fractured his knee. Miraculously, he was still able to return and surpass Michael Jordan's no. 3 ranking on the all-time NBA scoring list in December of 2014. Unfortunately, Kobe suffered a torn rotator cuff which made him end his season in 2015. Not long after, he retired in 2016. 
Kobe's decision to retire from basketball gave him more time to spend with his wife and daughters. 
In 2001, Kobe married Vanessa Laine. They met during their senior year of high school, and she grabbed the talented basketball player's eyes. They started their romantic relationship in 1999 when he asked for her number and later on took her on their first date to Disneyland. It was a surprise to the world about their relationship because of his personality during high school. 
All of Kobe's record-breaking accomplishments and his devotion towards his family is enough to make the legend go down in history favorably. But on June 30, 2003, a major court case hit Kobe's reputation very hard; he was accused of sexual assault by a 19-year-old woman. The accuser did not want to testify for the case, so the prosecutors had to drop the charges towards Kobe. Even though the accusation did not result in a trial, it brought worldwide attention and criticism. 
The case was settled out of court between Kobe and his accuser on March 2, 2005. While Kobe was never found guilty in criminal court, he publicly admitted he never asked for consent from the woman in question.
Overall, Kobe's life as a basketball player gained him many fans and admirers because of his acts of kindness. Even though his reputation was harmed in the mid-2000s, he was still looked up on as a role model for many teenagers and young athletes. To know that one of the biggest basketball stars has parted from this world is something that can't be easily handled and causes much pain and grief. 
"Kobe not only inspired me in basketball, but also he gave me hope and faith in life to always keep going, his death affected me hard made me realize to never take these days for granted," said Heights varsity basketball player Jermontae Warren (12). 
About the Contributor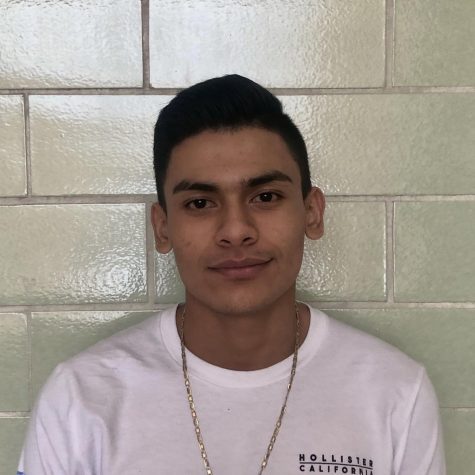 Jose Menera Romero, Staff Writer




Jose is a senior at Columbia Heights High School, he is part of the Journalism crew. Jose enjoys to play and watch soccer, he is also part of the...