Creamery impacts city
Everyone knows that ice cream is a tasty treat, perfect for the summer months. But what happens when you crave the cold dessert in the chilly winter of Minnesota? Izzy's Ice Cream of the Twin Cities, home to the memorable "Izzy Scoop," is the perfect place to go all times of the year!
Izzy's is a hip ice cream café located in both Minneapolis and St. Paul. Partners Lara Hammel and Jeff Sommers, the owners and founders of the shop, have both always had a passion for ice cream but took a surprising route to get to the art of ice cream making. Hammel studied and practiced law while Sommers taught at public schools and got his MFA. Despite all this, they were very interested in opening a new business and loved ice cream, so they decided to learn the expertise of making it and creating a shop.
"Izzy's is a company where, no matter what your job is, you get to learn something new every day," Izzy's Ice Cream's Vice President of Operations Shannon Leach said. "Working for a small company means you get to wear many hats and even our youngest staff are given responsibilities to continue to allow them to grow as young professionals. We also like that we get to eat ice cream whenever we want, too."
Izzy's utilizes fresh and local ingredients to create unique, delicious flavors. Basil, Almond Biscotti, Chocolate Banana and Blueberry Sorbet are just a few of the roughly 150 unique and classic flavors Izzy's provides. The sheer delicious variety of options makes you want to try as many as you can, which is why the shop's signature "Izzy Scoop" is perfect. It is a small, three-quarter ounce scoop that can be added to a regular sized scoop for no extra charge! Hammel and Sommers use the scoop as a way to symbolize the way their shop adds a little extra care for their customers.
'"The ice cream is really good. Whenever I go the employees are super nice," Ali Reynolds (10) said. "The shop in Minneapolis is really cute and aesthetically pleasing."
The café not only impacts the Twin Cities by filling bellies with delicious ice cream, but Izzy's is also very interactive with its surroundings and customers. Hammel and Sommers participate in many forms of community service through the shop, such as raising awareness about environmental issues and fundraising for public schools in the area. The business uses solar power for a third of its needs in an effort to conserve energy. Izzy's also invests in a clean water system called "ZAP Water," which leads to zero chemical waste.
The shop's contribution to helping the environment matches its minimalist, hipster-esque decor and interior. Izzy's is a very cool-looking place, and if you're cool, it only makes sense to get your ice cream cravings taken care of at Izzy's.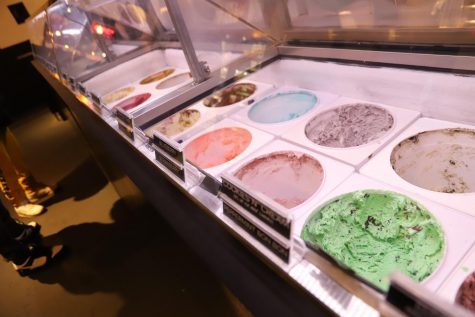 The creamery also allows its customers to provide a say in its business. Izzy's holds a regular event called the "Flavor Awards," where customers around the community can vote on their favorite flavor 
along with new flavor ideas. The shop also holds an annual "13 Days of Giving" event where $2 of every cone goes to a different non-profit the first 13 days of February. Izzy's realizes that they are more than just a place to eat delicious ice cream, 
they also believe they have a responsibility to contribute. 
As an ice cream shop, Izzy's is a local spot for the community to meet and socialize, which they recognize and use to contribute. The shop makes sure everyone feels welcome and cared for, from their inviting decor to their tasty flavors and the extra scoop that makes a difference. All of this and more shows how Izzy's bases their business on high quality, contribution, character and of course, delicious ice cream.
About the Contributor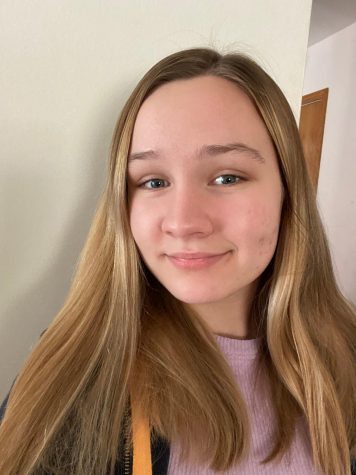 Iona Burton, News Editor
Iona Burton is a senior at CHHS. She is the News Editor for The Heights Herald and enjoys journalism because she values writing and telling stories. She...