Underrecognized sport gains popularity in recent season
Lacrosse has gradually grown in popularity at the high school level, becoming one of fastest-growing sports in America today. Its easy playability allows anyone to play whether you are a three-star athlete or a beginner. The opportunities for lacrosse at the collegiate level have expanded too, thus encouraging youth lacrosse players to continue playing throughout high school, including right here at Columbia Heights High School (CHHS). 
Played on a large rectangular field that runs 110 yards long and 60 yards wide with two goal nets and 10 players from each team (the CHHS football field doubles as a lacrosse field), lacrosse is played by three attackers, three midfielders, three defenders and one goalie. The field is divided into three sections corresponding to the attacking third, mid-third and defending third. The attackers can only drop back no further than the midfield, the midfielder is allowed anywhere on the field and the defenders can only go as far as the midfield extends. The objective is to get a heavy rubber ball the size of a tennis ball into the opposing team's goal net with a crosse, also known as a lacrosse stick. Each ball the attacking team can put past the goalie and into the goal net is worth 1 score. 
CHHS has taken the extra step to expose students to less visible activities/clubs like lacrosse, via the activity fair where clubs demonstrate what they are about. The lacrosse team also hosted a sampler night where students gathered to learn about the sport and had the opportunity to meet the coaches. Senior lacrosse player CJ Daher is one of several returning tema members that is appreciative of the opportunity to co-op with DeLaSalle High School, which brought two communities together, creating opportunities for students to be a part of a lacrosse team. 
"The school has helped us by letting us volunteer to get the word around and has donated to the program to get new equipment and uniforms for us," Daher said. "The boosters have also helped fund a trip to Duluth later in the season. Our team does a great job creating posts about upcoming events to get the word around since the students are always on social media." 
Lacrosse has never been seen as a "popular" sport here at heights, but with its recent efforts on bringing awareness to it, many have found lacrosse a new passion. Its recent surge in participants have brought families of two different schools together and are able to support one another.
Lacrosse allows friends and competitors to come together and share the field with the love they have for the unique sport. Junior team member Thantruc Mai has been playing for years, so it comes to no surprise to her that many newer players have found a home on the field.
"I was introduced to lacrosse in elementary [school], and it could be said that I fell in love with it right then," Mai said. "When I first started playing, it was kind of scary because the more veteran players were just so good, and they just seemed intimidating. As I've gotten to play the sport more and spend time with the team, I've truly grown to love [it].". 
The atmosphere created by teammates and staff could be heard throughout the stadium as players like Mai can feel it. Not being a ranked lacrosse player or a star player does not stop Mai from playing the sport she loves year in and out. Mai is excited for the upcoming season and the new players that will be joining the team, as she hopes they can find it less intimidating than her first year. 
The Hylander lacrosse season is currently in full swing, and fans, parents and coaches (including alumnus Ms. Nicole Kirscher from the graduating class of 2019) are eager to see what their student athletes can do as they won their first away match against Waconia 12-2 on April 18. Check out hylanderactivities.com for game times and come cheer on our CHHS girls' lacrosse team this spring!
About the Contributor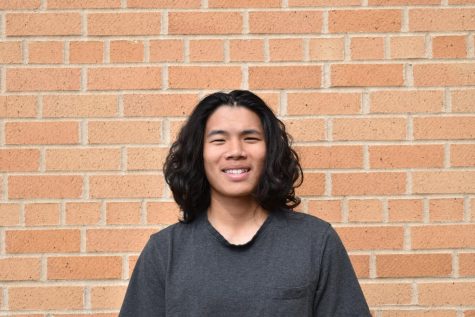 Ji Qi Ni, Staff Writer
Ji Qi Ni is a senior at Columbia Heights High School and a Staff Writer for The Heights Herald. He is the captain of the boys' varsity tennis team and...