Age old "beef" between two lovable teachers reaches fever pitch
Being a Columbia Heights High School (CHHS) student, or any high school student really, you hear all kinds of gossip about classmates, but what about teacher gossip?
The wonderful and cheerful social studies teacher Mr. Michael Prellwitz and the laid-back yet dedicated science teacher Mr. Zach Johnson have a funny but complicated relationship and past. Due to their easy-going natures, you might not know what serious beef has been brewing under the surface for decades all because of one little statement.
It all surfaced back in 2021 in Prellwitz's Psychology class. Everyone was working hard on their worksheets, putting their blood, sweat and tears into learning everything there was to know about the human brain.
 That's when Prellwitz brought up an old tale to his students, one of which was the very author of this exposé — one that will surely stand the test of time as well as test his avid learners on the human limits of the hippocampus. He told the class how he and Mr. Johnson had a debate about science, specifically when it came to Psychology as a particular field in the sciences. 
"On [one] fateful day, Mr. Johnson called Psychology a 'false science'," Prellwitz said. "He claimed that it was due to the fact that you can not repeat the data once given. That was the start of the long feud between us two."
"Psychology follows the scientific method which binds all scientific fields together: obtaining knowledge by using reason and by gathering verifiable evidence," Prellwitz explained. "Embracing psychology as a science has helped us understand ourselves and our behavior better than any time in human history. Yes, psychology is, in fact, a very real science, and one of the most important at that. It is the science that tells us who we all are."
This was huge — a story so rich, so full of heartbreak and betrayal that it was too salacious even for Fox News. The Heights Herald, however, will of course cover this, and we will do so with intelligence and dedication.
The aforementioned controversial statement erupted into an ongoing "beef," for lack of a better word, that manifested itself in snide comments and passive-aggressive back-and-forths every single day for 20 years (give or take a dozen), and the two remain up in arms with each other to this very day. It was in the little things they would say to each other, many that not even the students would be able to pick up, that would eventually result in attacks becoming more and more personal, with jabs at each other devolving into ad hominem insults about each other's high school track and field career. Whenever the two cross paths, the fierce spiritual energy between them can be felt throughout the city of Columbia Heights.
"Both Johnson and Prellwitz are great teachers," Mr. Dan Tschida, Social Studies teacher said. "Mr. Johnson is skilled in basic science, but Mr. Prellwitz operates at a much higher level because he is an expert in the most complex subject of all – the human mind."
Ever since that initial confrontation, both Prellwitz and Johnson tell their side of the story whenever someone mentions it, ensuring that the tale will live on here at CHHS, helping build a legacy for generations of Hylanders to come. Even as I write this story, imagining retelling this story to the class of 2024 and beyond brings tears to my editor's eyes. (Editor's Note: No, it doesn't.) This makes us reporters think, who knows what other teachers are hiding juicy secrets and harboring lifelong grudges between each other?
"I don't hold a grudge against Mr. Prellwitz at all," Johnson said. " I know that he's an important member of our staff, allowing students to get their required Pseudoscience credits so they can graduate." 
As soon as the above quote was shared with Mr. Prellwitz, the self-described master Hylander of the mind would not let his long-necked nemesis slander his class — his career even — like that.
"Mr. Johnson needs to take responsibility for his outlandish and irresponsible rhetoric and publicly apologize to the Social Studies department at the next Pep Fest," Prellwitz snapped back. "Only then can a true peace and reconciliation process begin. The ball is in Mr. Johnson's court."
In the end, though, these two teachers are a couple of the most passionate and supportive teachers the vast majority of us have ever had. With Prellwitz helping queer student leaders run the GSA club and Johnson pushing distance runners to push themselves to become their best, I (and countless others) have loved being in their classes, as they have helped me personally reignite my love for science and passion for health care. 
Both Mr. Prellwitz and Mr. Johnson are really great teachers in general, even if their endless bickering is just for our (and maybe their?) entertainment. I hope that for incoming students and others who might have their classes next year, they make sure to get to know them because they will make the school year go by beautifully, and beefily.
About the Contributor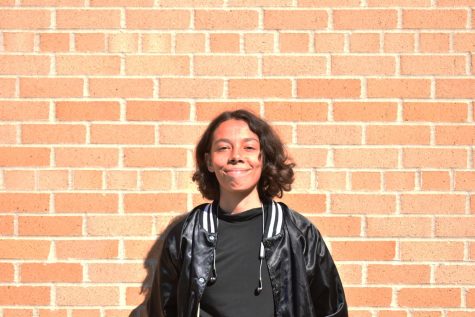 Ymir Skokan, Staff Writer
Ymir Skokan is the manliest senior in the school and is Lead Podcaster for The Heights Herald. He is very free-flowing and likes talking about anything...