Student leaders assemble together to make change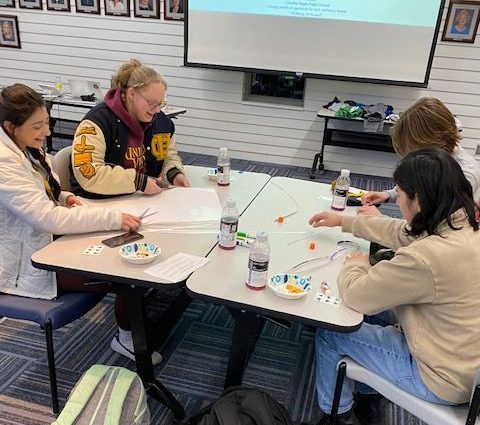 A group of students have formed together, with the help and support of some key district staff, to try and make some groundbreaking changes to Columbia Heights High School (CHHS). 
Recently, the CHHS Activities Department has taken an initiative to bring student leaders together from clubs and sports of any season to see what changes can be thought about for the near and far future. This started taking place just last school year in 2021, headed up by Activities Director Mr. Jake Henderson and Assistant Activities Director Ms. Crystal Vital-Schwartz. 
They've made it a point to collaborate with student leaders and captains for sports and clubs to get their opinions and voices heard by those in charge. Questions posed during regular meetings include "What experiences do you hope to have when you participate in Columbia Heights Activities?", "What do you want your legacy to look like once you graduate CHHS?" and "How can we make sure students feel safe and welcome when participating in student activities?", just to name a few. In addition to meeting with team captains from the various sports offered at CHHS, this year has moved toward a more all-inclusive approach, taking in consideration more arts-centric groups like theater, speech, and Knowledge and Science Bowls.
"Jake and I did this last school year and this year. Last year, we held seasonal meetings (fall, winter, spring) for the student leaders for those [respective] seasons," Vital-Schwartz said. "This year, we've invited the whole group (around 40-50 students) to all of the meetings. We are trying to build a community of leaders, providing the space for them to learn, share experiences and have fun together."
Occasionally, meetings occur during the school day, often Wednesdays during advisory. Student leaders meet together either in an unoccupied room at the high school or next door at the District Office, over snacks, sometimes offering a raffle to win some Columbia Heights gear to start things off. Sometimes, everyone might talk as a whole group, while other times everyone will get into smaller groups to have more specific and interactive discussions. Often if there are two student leaders for one club or activity, they will split up and join different small groups to receive and pass on different information and get different perspectives. 
"The Student Leaders group is a valuable tool to the school because it allows for different concerns among the students and activity participants to be voiced," group member, varsity football captain and baseball player Matt Rockwell (12) said.
The Activities Department Student Leaders don't just meet within the district, either — some Hylanders got the opportunity to bring their voices to a statewide discussion on various topics related to student voice. High schoolers across Minnesota met together at Park Center High School and participated in the 2023 Student Conference – Together We Make a Difference – From Conversation to Action. Anoosha Ali (12), Tatiana Martin Gonzalez (12), Caroline Raleigh (11), Saveon Harvey (12), Patrick Pitts (12), Kennedi Dudley (12) and Silvia Hernandez Monroy (12) joined more than 700 students came together on January 13 to address issues like racial harm in school activities. This gave high school leaders from all over the state a chance to bring their concerns to the table on the subject as well as listening to other students' opinions. 
"It was an eye opening experience to see that so many students of different schools and backgrounds were supporting the same cause I was," Student Leader and varsity football captain Patrick Pitts (12) said. 
There is also another group of student leaders called the Principal's Forum run by CHHS principal Mr. Todd Wynne. It's a much smaller group, as the leaders are chosen by their advisors to join in the Forum. They talk more about school-based issues, rather than club or activity based issues, such as access to gender-neutral bathrooms, classroom technology and more.
This is another great reason why students should strive to be leaders at their school and work towards galvanizing change from the ground up. If you're interested, you can meet with Jake and Crystal and/or Wynne about either to find out how to get involved or how to make your voice heard regarding issues you believe should be resolved within the school as a whole. Be a confident and respectful voice representing your club, activity and student community!
About the Contributor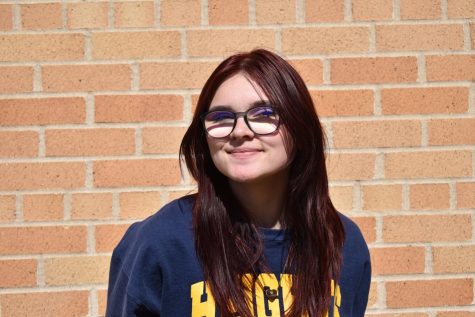 Rae Lawrence, Co-Editor-Chief
Rae Lawrence is a senior this year at Columbia Heights High School. This is her third year on The Heights Herald, this time serving as Co-Editor-in-Chief...