Black excellence displayed by inspirational athletes
This story also appears in the March print edition of The Heights Herald.
Despite enormous fame and professional success, Black athletes continue to face a lot of discrimination. Even in the sporting sector, no matter what their accomplishments and talents, they continue to encounter prejudice because of their skin tones, stereotypes and so much more. While many speak out against it for fear of being labeled "ghetto" or unprofessional, or do speak out and then get labeled exactly these terms, some also keep quiet and do good in the world in and outside of their sport.
 The number of Black athletes breaking world records, setting new records and writing history has been astounding. Whether they compete for their native or residential country, these five Black athletes have achieved remarkable success in their sport and their accomplishments will go down in history. Therefore, we must recognize Black athletes who have most recently contributed to uplifting our pride and our communities as Black History Month came and went again this year — these gifted and kind Black talents will not be forgotten anytime soon. 
Worldwide competitions like the Olympics and the World Cup have demonstrated Black excellence on a global scale. The World Cup helped recognize more Black athletes that, unlike the usual ones that get press and attention, are not American. Kylian Mbappe is a 24-year-old French soccer star renowned for his breathtaking ball control and fantastic pace. He is regarded as the second-youngest player to play for France's national team and made his professional debut with Paris Saint Germain (PSG) in 2017. He then represented France at both the 2018 and 2022 World Cups, astounding soccer fans both hardcore and casual on every continent with his remarkable talent. He was a candidate for the Ballon D'Or, awarded to the best soccer player of the year, and displayed incredible ability both on and off the field, including donating to sports initiatives in his home country of Cameroonian and raising awareness for endangered species like the giant panda, all of which has earned him numerous gold medals and accolades.
In 2016 and 2022, her extraordinary talent and skills startled the entire world. Simone Biles is an artistic gymnast that has demonstrated her talent through her performances and achievements. Biles is tied with Shannon Miller at 25 for the most Olympic gold medals won by an American gymnast. Her most notable achievement came in the 2016 Summer Olympics in Rio de Janeiro, where she won individual gold medals in every round and gold as part of the USA team. She is widely regarded as the best gymnast of all time. Throughout her gold-winning Olympic performances in 2020 and 2022, she persisted in showcasing her skill to the globe. The talented gymnast also served as an invaluable mental health advocate, announcing her decision to step down and not compete in the 2020 Olympics to instead focus on her well-being. This decision enraged many people, resulting in a lot of cyberbullying, but she explained her decision by saying that she loves gymnastics, but her health — and anyone's — should come first.
Usain Bolt is yet another sporting legend who blew everyone's mind over the past decade-plus, currently holding the record for the 100-meter sprint and considered to be the fastest man alive. The well-known Jamaican runner has won eight Olympic gold medals and is the only person to have done it in the 100- and 200-meter dashes. Bolt shocked the globe at his infamous race at the 2008 Beijing Olympics. The "Lightning Bolt " beat his best of 9.69 seconds for the open 100-meter dash by clocking 9.58. Of the 100 athletes competing in running at the global level, he has by far had the most success. His Jamaican relay team, which four gifted Jamaican runners led, has also been successful. Despite his current track & field retirement, He will always be remembered as one of the greatest and most important figures in track and field history. The track and field athlete, who is Jamaican by birth, also decided to start a foundation in 2010 to assist in giving back to Jamaican youth and help them see track and field and how to achieve their dreams in a new way.
Then there's Serena Williams, known as one of the greatest tennis players of all time. The success of the famous tennis player who was rated first in the world for 319 weeks has astounded fellow athletes, fans and even those otherwise unfamiliar with the sport alike. At 23, Williams won the Grand Slam singles titles in the Open Era, and she is the only male or female player to complete the Olympic gold in both singles and doubles, as well as all four major tournaments (Golden Slam) in their career. Williams had multiple college offers in high school at only 15 years old, with her remarkable professional potential being already exhibited alongside her sister, Venus Williams at 14. Williams, a mother herself, has publicly championed moms and exemplifies their tenacity in returning to sport after giving a child. She supports mothers who are athletes and believes they can succeed while raising children.
Last but not least, runner Sha'carri Richardson became a famous icon in 2021 after not just showcasing incredible achievements on the track, but rather after a positive drug test. At age 19, the track athlete, now 22, broke the 100-meter record and ranked among the top ten fastest women in the world. After winning the USA Olympic trials with a timing of 10.86, she ran a winning time of 10.75 seconds to earn a spot in the 2020 Summer Olympics. Her career, however, saw ups and downs due to testing positive for marijuana use. Due to this test result, Richardson was unable to compete in the 2020 Olympics, which caused many problems and sadness among supporters who thought she would be the next champion. Later, in her response, she said that although she had made some horrible decisions when mentally unbalanced, that shouldn't define who she is — also publicly calling out the sexist and racist double standards the media and society hold for Black female athletes when it comes to drug use.
These black athletes have demonstrated their talent, skills, dedication and successes in numerous sports. They have influenced sporting history, whether tennis, gymnastics or track and field, leaving their names to never be forgotten.
About the Contributors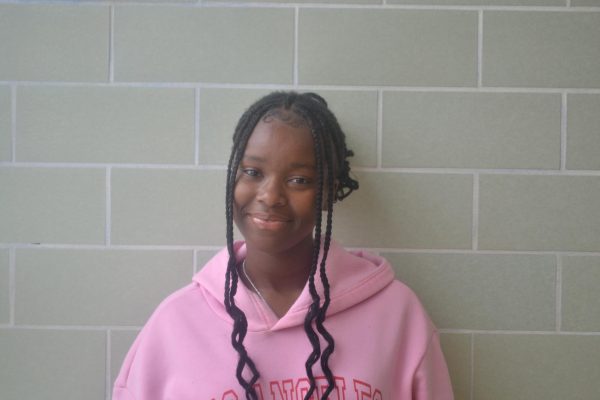 Ilma Ntambwe, Business Manager
Ilma Ntambwe is currently a senior and the business manager for The Heights Herald. She hopes to have fun in journalism and be the best she can be. In...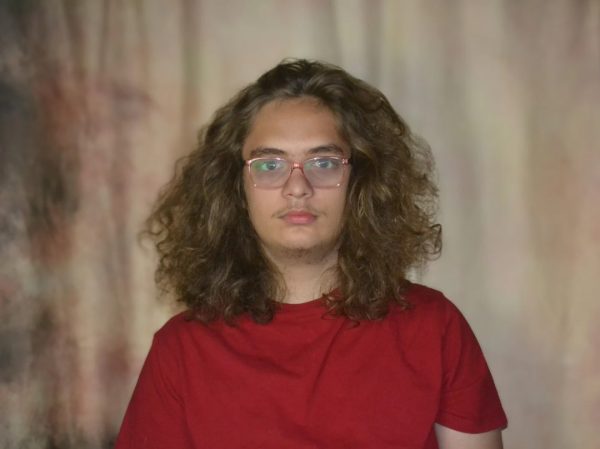 Ezra Riemermann, Opinion Editor
Ezra Riemermann is a senior at CHHS and a first-year Opinion Editor for The Heights Herald.  He is a devoted political mind with a pension for heated...