Fluffy African dessert comforts and satisfies
In the heart of many African's childhoods is the dish popularly known as puff puff. This treat holds so many memories and meaning from our countries and cultures. Puff puff, kala or mikate has multiple names because of its diversity throughout West and Central Africa. It has even more names in other African countries, though "puff puff" may be the most common. This dish can be cooked in many different ways, depending on your tastes. I enjoy it with vanilla and nutmeg flavors, but if you're not a big fan of either of these spices you can choose anything else ranging from peanuts to coconuts depending on your taste. This dessert (or snack if you prefer savory to sweet) sounds so delicious that you might think it's hard to make, but it only takes a couple of ingredients.

Ingredients:
2 ½ cups of warm water (make sure it's just warm because hot water will deactivate your yeast — somewhere

between 90 and 110 degrees Fahrenheit is best

) 

2 ½ teaspoons of instant yeast 

½ cup of sugar for a savory taste, a cup of sugar for a sweeter taste 

1 ½ teaspoons of salt 

3 to 4 ½ cups of all purpose-flour depending on preferred density

1 teaspoon of vanilla extract

1 teaspoon of nutmeg

Instructions: 
First, start with only the dry ingredients: in a large bowl, sift and then mix together the 3 ½ cups of all-purpose flour, and instant yeast. Before adding any other dry ingredients, mix the flour and yeast. Next, add the salt and, finally, add in your nutmeg and vanilla. 

After mixing all your dry ingredients well, add in your water (don't forget to make sure your water is warm, not hot). Mix everything until you get a smooth consistency. For better results, use your hands to mix it. If you aren't comfortable using your hands, a spatula works as well. If your texture is hard rather than smooth, add a bit more water, and if it's too watery, add a bit more flour. 

After mixing the ingredients and having a smooth texture, cover the bowl and keep it at room temperature for about 40 minutes until it completely rises. 

The mixture should double in size, which tells us that it is ready to cook. Make sure to mix one more time before cooking.

Afterward, fill a pan with enough oil to deep fry the dish. A wide and deep pan is perfect. Make sure your stove is on medium heat — not high — to prevent burning the dish.

Using your hands or a spoon, make a ball shape with the mixture and drop it in the pan until it turns brown on the outside. This tells us the inside is ready and cooked. 

Take it out of the pan and let it sit at room temperature until it's cooled. And then, enjoy!

This is one of the great African dishes that you could enjoy eating while watching a movie or even after taking to an event. The softness on the inside and the perfect golden brown color on the outside will make your mouth water for more.
About the Contributor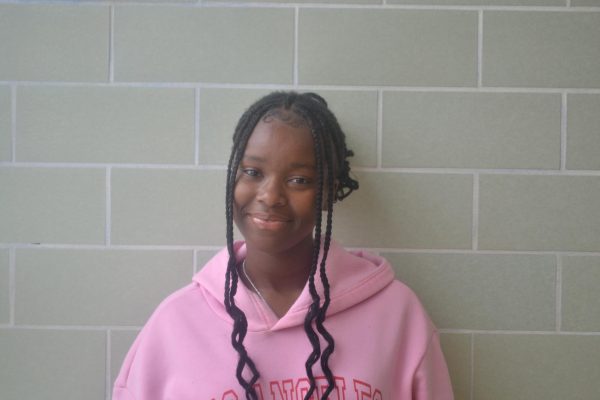 Ilma Ntambwe, Business Manager
Ilma Ntambwe is currently a senior and the business manager for The Heights Herald. She hopes to have fun in journalism and be the best she can be. In...