Sequel of classic movie wows audiences
This story also appears in the March 2023 print edition of The Heights Herald.
"Avatar: The Way of Water" is not the only sequel James Cameron has been planning as a follow-up to the massive 2009 original film. It is said that there are three more movies in the franchise to come out over the course of the next five years.
"Avatar" takes place in an extraterrestrial world in the year 2154 called Pandora, as well as the earth-sized moon that orbits around a massive star. Pandora is rich with minerals and other resources Earth desperately needs. 
The movie was extremely well-received by moviegoers and critics alike, earning the Academy Award for Best Visuals (2010), Empire Award for Best Film (2010) and Saturn Award for Best Production Design. 
"Avatar", which is streaming on Disney+, leaves a mark on me every time I watch it. The way the characters express their emotions even though they are computer-animated is memorable and impressive still today just as it was back then. Cameron obviously put so much time and work into his movie and, in particular, its visuals. They were so crisp, clear and colorful when I saw them as a kid that they really made me believe there was something out there like that. Watching the movie is beautifully electrifying and nostalgic every single time. 
"I liked how the Na'vi took care of their surroundings in the first movie and how in tune they were with the land," Melat Mezgebe (10) said. "I also loved how in the second movie Jake really took care of his children and his clan and how he and Neytiri always thought of them and their people first."
The magical presence of Pandora continues in the sequel "Avatar: The Way of Water", which now features main characters Jake Sully (Sam Worthington) and Neytiri's (Zoë Saldana) children Neteyam (Jamie Flatters), Lo'ak (Britain Dalton), Kiri (Sigourney Weaver) and Tuktirey (Trinity Bliss). Villain and military strongman Miles Quaritch (Stephen Lang) is also back as an Avatar and the U.S. army is occupying part of Pandora, creating buildings and ready to take the land to make it habitable for humans on Earth. 
"Avatar: The Way of Water" is one of the most expensive movies to ever be made. According to reports, the movie was $350-400 million, compared to the original, which cost approximately $237 million and also had the biggest budget of any movie that preceded it. Some critics, however, found the movie too long and the storyline dull. Justin Chang of the Los Angeles Times, on the other hand, wrote, "Cameron wants to submerge you in another time and place, to seduce you into a state of pure, unforced astonishment."
"My favorite part of the second movie was one of the main characters, Kiri," CHHS student Simone Edstrom (10) said.  "Her acting scenes were amazing, and she really brought those written emotions to life. It really left me in awe of her."
The movie hits audiences, including this reviewer, deeply, especially knowing Cameron was heavily inspired by both a dream his mother told him she had about tall, blue women and real-life events and histories with Native Americans and Europeans, as well as many other colonized cultures. The intense and vibrant universe Cameron has created has even resulted, twice now, in bouts of what some are calling "Post-Avatar Depression", a malaise caused by being forced to return to the drab world we live in after experiencing such extreme beauty. I think I suffer from it too, honestly, but I can only applaud James Cameron for his dedication and his passion to his films.
About the Contributors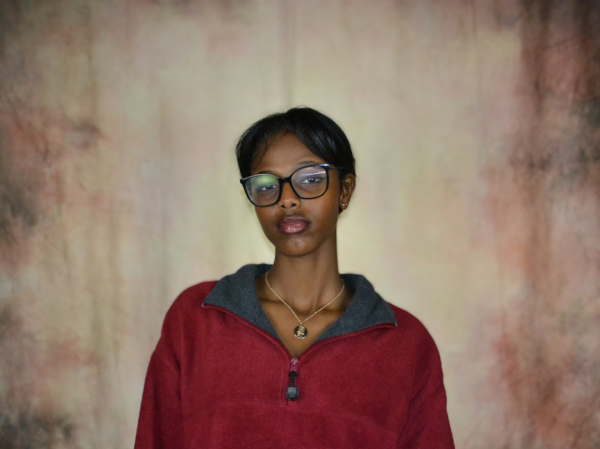 Safiya Ahmed, Co-Lead Photographer
Safiya H. Ahmed is a junior at CHHS and Co-Lead Photographer for The Heights Herald. She loves skateboarding and listening to music in her free time.
Adriana Inamagua, Co-Lead Illustrator
Adriana Inamagua is the Co-Lead Illustrator for The Heights Herald. She is a junior and is involved in various sports including soccer and lacrosse. She...