Future of DC cinematic universe in question
This story also appears in the March 2023 print edition of The Heights Herald.
Recently, Warner Brothers has come under fire for reorganizing its cinematic universe for DC comics according to the vision of the new head of DC, current active Marvel Studios writer and filmmaker James Gunn. 
Warner Brothers has owned the rights to the DC Comics franchise, which features beloved characters such as Superman and Batman — among dozens more, since 1969 and have made several movies, toys and other merchandise over the years, netting a reliably consistent profit. In 2013, Warner Brothers started a cinematic universe of their franchise, referred to as the DC Extended Universe (DCEU), to compete with Marvel's Cinematic Universe (MCU), and that's when things started getting a bit shaky.
"The DCEU is a somewhat successful attempt at capturing the success that the MCU obtained, the DCEU was criticized early on for feeling rushed although I find that they are starting to get a foothold on things" CHHS student Kirk Hill(12) said.
With the MCU bringing in such a large profit for Disney, the behemoth that owns Marvel Studios, Warner Brothers wanted to compete, starting with the release of the Superman reboot and origin story "Man of Steel" in 2013, directed by Zack Snyder ("Dawn of the Dead"). With a proven filmmaker behind the lens and an exciting new launching point for an interconnected series of films featuring several DC favorites, Warner Brothers seemed poised to make tons of money in the future with the DCEU.
While "Man of Steel" was a box office hit that raked in over $660 million, it was met with mixed reviews from critics, an over time, the movies that followed within the franchise continued to yield diminishing returns. There were well-received films released for the universe like "Wonder Woman" in 2017 and "Shazam!" in 2019, but the universe has also produced unsuccessful films like the critical failure "Suicide Squad" in 2016  and 2017's infamous "Justice League", a film featuring not only Superman and Batman but also other fan favorites like The Flash. The latter was once again originally directed by Snyder and did well at the box office but received tons of hate from fans, especially considering that directorial duties changed hands midway through filming due to the tragic death of Snyder's daughter. Whether it was the forced humor or its uneven pacing, it was not well received by fans. Some people compared the movie to Marvel's "The Avengers", released in 2012, because that film's director, Joss Whedon, is who took over the film from Snyder and had a very different style that was more in line with the MCU than DC. Another complaint fans had was that before the film's release, there was never any backstory for most of these characters except for short clips and stories for lesser known characters like Cyborg. 
With these failed projects, fans did not have very much hope for the DC Cinematic Universe until it was noticed that Snyder had a different vision for "Justice League" as a final product that was lost when Whedon took over during production. Fans started petitioning online in 2019 for the release of the Snyder version of the "Justice League" since he had directed films like "Watchmen" in 2009 and "Batman v. Superman" in 2016.
"Joss Whedon seemed a bit more rushed and not as polished as he should have made the movie but while Snyder tried to fix the film, he had also the movie a bit too long" CHHS student Juan Ortiz(12) said.
This movement lasted for two years with the cast of "Justice League" and Snyder supporting the movement. On March 18, 2021, Snyder's version of "Justice League" was released on HBO Max with a special limited release in theaters, and fans close-to-unanimously celebrated (and even some critics)y, not prepared for what would happen next for the universe.
Unfortunately, many events occurred throughout the year of 2022 and even 2023 that would affect DC, like the cancellation of "Batgirl" starring Leslie Grace ("In the Heights") and Brendan Fraser ("The Mummy") even though film production was already almost entirely finished. Michael Keaton had also shot a cameo for the film reprising his 1989 and 1992 role as Batman, which would have acted as a springboard to a film adaptation of the hit animated series "Batman Beyond," but that was also canceled. 
Problems with DC actors in the press and their personal lives also started occurring, including Ezra Miller, actor for The Flash, committing crimes like assault, harassment and burglary, as well as "Aquaman" co-star Amber Heard being in a highly publicized trial against Johnny Depp. In addition, Zachary Levi, who plays the title character in "Shazam!" publically agreed with a tweet that stated the Pfizer vaccine is a danger against the world. 
In response to recent setbacks such as the seemingly countless enumerated above, Warner Bros. elected Gunn, director of the "Guardians of the Galaxy" MCU film franchise and DC's critically praised soft reboot "The Suicide Squad" in 2021, as CEO of DC Studios. Fans were largely happy with this decision and felt like the DC cinematic universe was back on track and will no longer be unilaterally shelved or otherwise altered by head CEO of Warner Brothers Discovery, David Zaslav, who previously told the fate of the universe. 
"I like James Gunn's works because he can bring characters to life by adding character to them making them more alive and also humorous." Ortiz said. "He is also able to make team-up movies really well with Guardian of the Galaxy (2014) and The Suicide Squad (2021). He can also separate the characters from the team and adding story to them like Peacemaker (2022)" 
 Big changes to the DC Cinematic Universe have already begun under Gunn, as it was announced that Henry Cavill ("Man of Steel") will no longer be playing Superman within the franchise and Dwayne Johnson will not return to play the title character of box-office and critical failure "Black Adam". But one thing that will not change is Ezra Miller being cast as the Flash, regardless of their crimes. 
"I believe it is wrong to keep him in as he is a criminal and should be in prison for his action" Hill said.
  Something to note is that the upcoming "Blue Beetle" movie and "Shazam! Fury of the Gods", both set to release sometime this year, seem to be linked to this new (and hopefully improved) universe but it has yet to to be confirmed, though Gunn did tweet approval of "The Flash" when its trailer debuted online last month.
Gunn is otherwise still in the midst of setting up the future of DC, with a recent announcement of future titles "Superman: Legacy" (2025) and a new Batman movie titled "The Brave and Bold" (2025), as well as new projects in the works featuring characters like The Authority, Creature Commandos, Booster Gold, Swamp Thing, Supergirl, The Green Lantern, the Amazons and Amanda Waller. 
Fans are now excited to see the future of DC and how the whole universe is being made by someone who had always had a love for comics. Even Snyder showed his support when Gunn tweeted about getting feedback from Snyder on his choices for the new universe. 
In the end, everyone will have to wait and see how the new projects will go. The new universe is getting ready to start with "Superman: Legacy", which is set to release on July 11, 2025.
About the Writer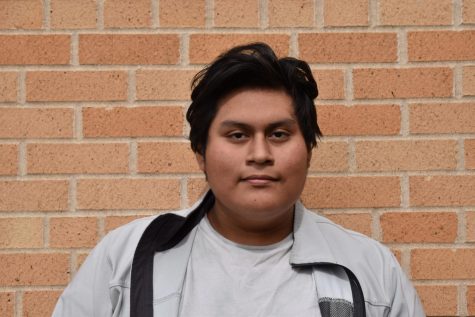 Brandon Aguilar Fernandez, Staff Writer
Brandon Aguilar Fernandez is a new Staff Writer for The Heights Herald interested in the world of entertainment news and pop culture. He enjoys sushi and...