New girls' basketball coach takes fresh approach to coaching
The new Columbia Heights High School (CHHS) girls' varsity basketball head coach, Mr. Tim Randle comes in with a different approach to coaching than his predecessors.
Having previously coached for the Catholic and private Cristo Rey Jesuit High School, which is far more different than Columbia Heights, Randle is ready to take on a new challenge.
"Columbia Heights is bigger and has more students," Randle said. "Both schools [Columbia Academy and CHHS] have very good kids who want to learn."
Outside of coaching, Randle enjoys watching plays, musicals and fishing whenever he has time. He also works as a Credit Specialist at Xcel Energy full-time. He attended Northwest Junior College in Senatobia, Mississippi and the University of Mississippi in Oxford, MS where he played football for Ole Miss.
"I do love coaching youth athletics," Randle said. "I enjoy the spirit, team effort and building to become young adults and do well in college and adult life."
Randle is excited as he takes on a new school and team this year. He makes it very clear both on and off the court that it's about playing basketball — not about the wins or losses.
Many are thrilled to see what Coach Randle has to offer to our beloved girls' varsity basketball team. New and returning players have already noticed a positive environment that senior captains Saniah Howard Reynolds and Lilah Bergan have created along with their team.
Bergan and Reynolds have had multiple coaches throughout their high school careers, and Reynolds readily admits that yet another chance was something difficult to grasp for her and other players on the team.
Bergan's domination in the paint in particular has enabled opportunities for her teammates on the perimeter. She continues to thrive no matter who the head coach is as she averages 24.3 points per game, giving her the ninth-best average in Minnesota, paired with an efficient field goal success rate of 67%. The senior forward won the Star Tribune's MN Girls' Basketball Hub player of the week (Jan. 30-Feb. 4) after a commanding performance of 35 points, 14 rebounds and three blocks.
"I've had to adjust and get to know a new [coach] almost every season," Reynolds said. "[I've had to] learn about how they coach and how they go about different situations, but it has helped me learn how to adapt very quickly. I've also learned lots of new things from multiple points of view, so there [have been] areas where it was beneficial, but also times where it was hard."
Despite the difficulties, Reynolds strongly believes that Coach Randle is ready to bring something new to the CHHS varsity girls' basketball team. And as co-captain, she is determined to demonstrate the knowledge she has acquired and will continue to acquire from the entire coaching staff for her final high school season!
As the Highlanders finish out their slate of games for the 2022-23 school year, fans and players alike are excited to see Coach Randle in action as he guides our athletes to a respectable end of the season. Check out hylanderactivities.com for game dates and come support our girls' varsity basketball team this winter!
About the Writer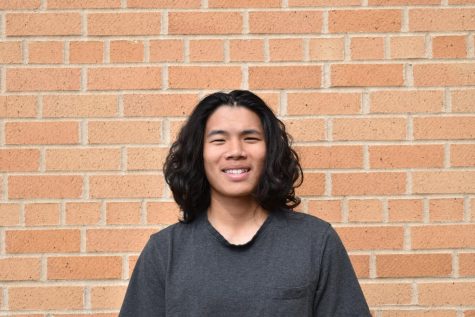 Ji Qi Ni, Staff Writer
Ji Qi Ni is a senior at Columbia Heights High School and a Staff Writer for The Heights Herald. He is the captain of the boys' varsity tennis team and...