Cupid approves this tasty Valentine's treat
Did you wake up on Valentine's Day wondering what it'd be like to have a valentine? Well here's a sweet treat to make while you wait for that special someone to come into your life. 
 Ingredients: 
2 sticks of butter 

3 bags of mini marshmallows 

1 teaspoon of vanilla extract 

Red food coloring 

12 oz. bag of Rice Krispies (or any generic brand) cereal  

2 bars of white chocolate 

Your choice of sprinkles (optional) 
Instructions:
On medium heat, add your two sticks of butter to a pot (the bigger, the better).

Once melted, add in a teaspoon of vanilla extract until lightly browned. Add in two bags of mini marshmallows and mix until melted.

Add in three drops of red food coloring and periodically mix without overheating your marshmallows. 

Add in ¾ of your cereal (add at your discretion).

Mix until your marshmallows and cereal are well combined.

Add in half of your third bag of marshmallows and mix, then remove from heat. 

Take a baking pan and butter bottom and all sides generously.

Add in your mixture and flatten it equally onto the pan.

Cut into any shape you would like and let cool.

Melt your white chocolate in the microwave in 30-second intervals until fully melted.

Add in three drops of red food coloring and mix

Pour the white chocolate over the top of each rice Krispy

Add sprinkles on top if desired.

Leave out to cool (or refrigerate for more immediate cooling) and then enjoy! 
Valentine's Day is viewed as a romantic holiday for those with a significant other, but who said that being single means you can't celebrate? You can still give these to family, friends, a crush or even just someone that you'd like to get closer with. Eating these alone is also a great way to partake in the holiday since you should always be your own special someone. 
About the Contributor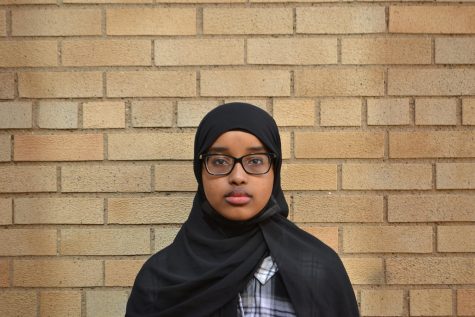 Istabraq Sheikh, Taste Editor
Istabraq Sheikh is a 10th grader at CHHS and the Taste Editor for the Heights Herald. This is her first year doing journalism, and she joined because she...