Chocolatey treat for the cold winter months dazzles taste buds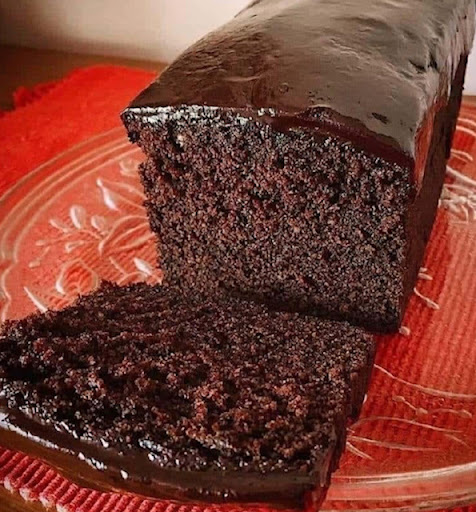 Looking for a tasty treat during these cold winter months? Well, this is it. This delicious and fluffy triple chocolate banana bread will warm you up. It has a nice smooth chocolate topping that is great for when you're craving more than just your ordinary banana bread. This breakfast-friendly dessert is moist, sweet and delectable. It is fairly simple to make too and is a great way to use up ripe bananas. 
Ingredients
1 ½ cups flour

½ cup cocoa powder

1 teaspoon baking soda

½ teaspoon baking powder

½ cup butter

¼ cup brown sugar

½ cup white sugar

2 eggs

4 small bananas, mashed (approx. 1 ⅓ cups)

½ cup dark chocolate chips

½ cup of chopped walnuts
Topping: 
¼ cup half & half

2 tbsp brown sugar (packed)

1 teaspoon butter

½ teaspoon vanilla 

6 tbsp chocolate chips
Instructions: 
Banana Bread: Preheat the oven to 350 degrees. Grease a 9×5 loaf pan. Combine flour, cocoa powder, baking soda and baking powder in a large mixing bowl and set aside. In a separate bowl, add the cream, butter and sugar together and mix until fluffy. Then add the two eggs and four small bananas. Add banana mixture, chocolate chips, and walnuts to the flour mixture in the big mixing bowl you set aside earlier. Stir until well combined. Bake for 50-60 minutes or until a toothpick comes out clean. 
Topping: Heat up the half & half and brown sugar over medium heat until the brown sugar has dissolved and tiny bubbles start to form on the edges. Stir in vanilla and butter until melted and turn off the heat. Add chocolate chips and do not stir—let sit for 2-3 minutes. Then, whisk the chocolate chips until smooth. Let the mixture cool completely and finally, drizzle the mixture over bread. 
Banana bread is a great snack or treat to enjoy anytime but it is better when made with chocolate. It is a great recipe that is sure to impress everyone in your family and keep them toasty and satisfied for the frigid and icy season. Plus, it's made with a lot of chocolate, and who doesn't like chocolate?
(Recipe adapted from 1recipes on Facebook)