Heights team reaches section consolation finals
This story was originally published in the Heights Herald fall print edition.
Columbia Heights High School's own adapted soccer team, the Strikers (which also features players from Fridley and St. Anthony), have had a monumental season this year. 
Unlike varsity/JV soccer, adapted soccer starts with just seven players on an indoor field in a gymnasium. One player is the goalkeeper and the other six are on the court ready to strike. There are also some medium-sized barricades set around to mark boundaries. The team plays 20 minutes a half, but since there is a ball moving at all times the players must stay alert. 
On Monday, November 7, the Strikers went up against East Ridge High School. They competed in the Consolation Bracket Final Match where they did sadly lose but were grateful to make it as far as they did. The Strikers were led by coaches Ms. Vikki Denzer and Ms. Nikki Aug from North Park School of Innovation along with senior team captains Jovana Tajonar Dellano (also team goalkeeper) and Angel Menera Romero, the latter of which was particularly excited to play this year after missing the past two seasons due to COVID. The Strikers finished their season out with a record of 2-7-2. 
"The second-round playoff game was a tough loss," head coach Vikki Denzer said. "We did not advance to the state tournament this year. However, it was evident that players had a lot of fun and camaraderie that they shared with teammates, coaches and peers."
The strikers also had their season-ending banquet at Tasty Pizza right here in Columbia Heights to celebrate their successes. There, Romero was awarded with MVP honors. The Strikers had a wonderful season, and next year's team is already thinking about making it to state for a title to bring home. As always, go Strikers!
About the Contributor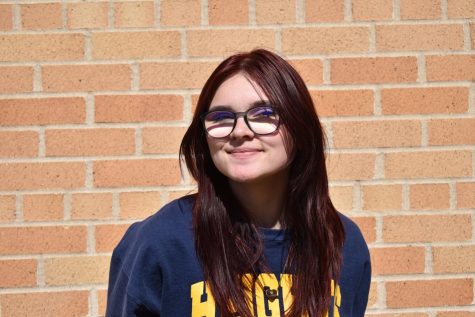 Rae Lawrence, Co-Editor-Chief
Rae Lawrence is a senior this year at Columbia Heights High School. This is her third year on The Heights Herald, this time serving as Co-Editor-in-Chief...