Deli brings Italy to Silver Lake Village
This story was originally published in the Heights Herald print edition.
Have a craving for Italian cuisine but don't have the time and/or money to make a reservation at some fancy candlelit restaurant? Try Capone's, a newly opened Italian restaurant and deli!
Capone's Italian Specialties is a family-owned and operated restaurant and deli in St. Anthony that opened on October 2. They sell cold salads, cheeses, oils, vinegar, homemade raw Italian meatballs, sausages, braciole (rolled up flank steak basted in tomato sauce) and freshly made sandwiches. All of their deli products, grocery items and sandwiches are either homemade or imported. Owned and operated by Monica and Nate Capone, a couple from Saint Paul by way of Roseto, Pennsylvania, Capone's also sells a variety of pastas and sauces for those that want to cook their meals at home. 
Nate Capone grew up in an Italian-American family and neighborhood, which allowed him to learn about Italian culture from a young age. He and his family met at his grandmother's house frequently for homemade Italian dinners. He learned a lot from watching his grandmother and father cook. 
"It wasn't until I moved to Minnesota in 2017 that I realized the food and the culture I grew up with wasn't as widespread as I thought, and I missed it," Nate Capone said. 
Capone's is truly an Italian experience brought here to Minnesota, just a short drive from Columbia Heights. Nate and Monica Capone strive to make Capone's a cultural experience that they feel is lacking in a lot of Midwestern places today. Some of the restaurants and stores here in Minnesota and even right here in Heights are very Americanized and they too often feel like just a place to buy a product.
As of now, Capone's has indoor seating options, takeout, in-store shopping and pickup options. Eventually, as they acquire more staff, they are hoping to make plans to offer delivery options as well as have sandwiches pre-made and ready for purchase.
The atmosphere of Capone's provides a couple of vibrantly colored tables and shelves with grocery items such as pasta to your left, chillers filled with more grocery products like cheeses to your right, and straight ahead is a glass display fridge with their homemade Italian sausage, meatballs, braciole and more. The walls are bold orange and yellow, which really brings a light and pleasant atmosphere. Mounted on the walls are artworks of Italian cities and scenes, which make you feel as if you are in a small Tuscan town ready to partake in some real Italian cuisine.
"I would highly recommend going if you'd like something that's a little different [but] with [a] friendly feeling," J. Ruby, a resident of Columbia Heights, said. She enjoyed the Caprese sandwich she ordered and even said it was so filling she had to save half for later.
Some of their delicious sandwich menu options include the Italian, spicy Italia, pepperoni, caprese and a newly added prosciutto sandwich. They also have an option to make your own by choosing up to three meats and one kind of cheese. All sandwiches have the option of coming with lettuce, tomato and onion. 
When I visited Capone's for a late lunch I was immediately greeted by the owners as I walked in. I looked around for a bit before ordering a Caprese sandwich with fresh mozzarella, roasted red pepper, tomato, basil, extra virgin olive oil, balsamic glaze and salt and pepper. I watched an employee handcraft the sandwich in front of me, cut it in half and carefully wrap it in paper. The bread and mozzarella was my favorite part. The bread was so soft and the cheese was dense and refreshing. The balsamic glaze was also the perfect touch because it added a sweetness to the bread. It wasn't too messy, but it was very filling. Overall, the meal was a very good amount and very high quality for the price. Next time I would try the pepperoni sandwich because it has the same sliced mozzarella that I really enjoyed on the Caprese.
If it hasn't been clear yet, I totally recommend this restaurant. The owners are very kind, the sandwiches are great and all of the items they sell are true Italian products. Nate and Monica are amazing at making you feel welcome in this genuine Italian experience. Whether you want something to cook at home or to pick up a sandwich to eat in-store, Capone's is definitely a great new local place to check out!
About the Contributor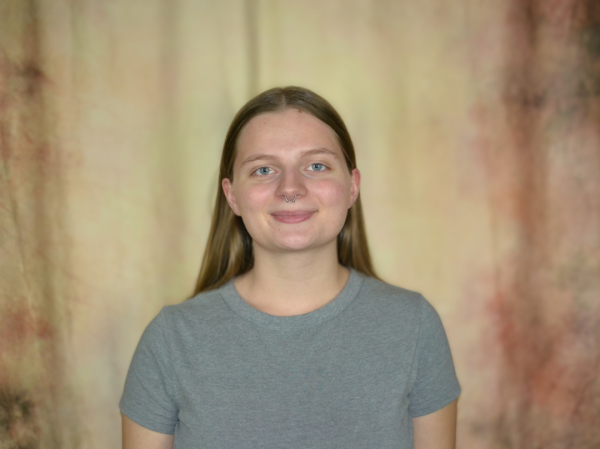 Cassidy Wise, Lead Staff Writer
Cassidy Wise is a junior at CHHS and this is her second year on The Heights Herald — and her first year as Lead Staff Writer for the school newspaper....