Streaming service suddenly removes content
The Roman empire enjoyed tons of power and copious lands—that is until it all fell down and became nothing but one of the biggest lessons about failure in recorded history. In the world of entertainment, a company that had it all until it recently started to crumble could learn a thing or two by looking back instead of ahead because this is essentially what is happening to the media conglomerate Warner Brothers. 
On April 8, 2022, the nature-focused media group Discovery bought WarnerMedia (which owns Warner Bros.) and formed a new company called Warner Bros. Discovery. With this merger came a new president of the company, David Zaslav, who was the president of Discovery before the merger. As a result of this merger, much has happened that has affected numerous subsidiaries, including streaming giant HBO Max, comic content production studio DC and its numerous actors and creators.
Recently, a controversy has occurred where several titles from HBO Max have been removed. Shows such as "Infinity Train", "Summer Camp Island", "Close Enough" and others, totaling 68 shows and movies, were removed. One of them, "Summer Camp Island". was supposed to air a new season soon, but Warner decided to just stop production and not proceed. 
"We worked for five years to make 100 episodes of animation," the show's creator Julia Ptt said on Twitter. "We worked late into the night… HBO Max just pulled them all like we were nothing. Animation is not nothing!"
Luckily, Cartoon Network is planning on airing the new season on their network, but Warner Bros. pulling shows from HBO Max without notifying the creators is frustrating fans too. But why did they pull so many shows so suddenly? Executives stated that in order for Warner Brothers to try to save money, they needed to stop funding shows that weren't receiving sufficient viewers despite social media protests from devout viewers. In addition, Warner Brothers stated that the dump was part of a "global strategic review of content" with the simple goal of saving money—whether that saved expense comes in the form of tax breaks, potential profit losses, or some combination is unclear publicly. 
Shows weren't the only controversy for HBO Max, either. Movies on the platform were hit hard too. Upcoming anticipated releases like "The Scoob Holiday Haunt" and "Batgirl", both of which were almost finished were scrapped in the merger, once again angering fans of both the Scooby-Doo and DC franchises. These were not minor projects, either. "Batgirl" had a budget of $92 million and "The Scoob Holiday Haunt" came in at a reported $42 million. 
"We're not going to put a movie out unless we believe in it," CEO David Zaslav reportedly said on a call to investors. "That's it."
As of now, however, the business seems to have only truly believed in two movies for the last four months of 2022: "Don't Worry Darling", which was plagued with behind-the-scenes drama and is already streaming on HBO Max, and "Black Adam", the Duane Johnson-led DC superhero film that has made a mildly respectable $320 million worldwide but doesn't even crack the top 50 for the genre. 
"The Flash" was originally slated to come out this year too, but once again, behind-the-scenes drama with star Ezra Miller hitting the news for their run-ins with the law has kept it under wraps until its new release date of June 2023. Likewise, "Shazam! Fury of the Gods" and "Aquaman 2" were both reportedly knocked back to March 2023 and December 2023, respectively, so as to avoid competition with Disney's upcoming "Avatar: The Way of Water" (not to mention "Aquaman 2" star Amber Heard's high-profile and highly scrutinized court case brought forth by Johnny Depp).
Simply put, with a lack of blockbuster releases, the company has found itself in financial trouble as 2022 comes to a close.
"Discovery shares were valued at $24.78; as of Tuesday [September 25th], WBD shares were trading just above $11," Josh Dickley of The Wrap reported. "WarnerMedia was improvidently concentrating its investments in streaming and ignoring its other business lines…[and] overstated the number of subscribers to HBO Max by as many as 10 million subscribers, by including as subscribers AT&T customers who had received bundled access to HBO Max, but had not signed onto the service."
In fact, as of October 11, Warner Brothers Television has laid off 125 positions, or 26% of its workforce, to cut costs. 
As of now, the future of Warner Bros. Discovery and its productions aren't looking the best, but that doesn't mean it can't change within the year. In addition to the buzzy DC films, HBO MAX is still making hyped shows like apocalyptic video game adaptation "The Last of Us" (2023), the hugely successful "Game of Thrones" spinoff series  "House of the Dragon" (2022) and many others. Although some shows have been removed, and not all migrated to other services such as Cartoon Network, most of these titles can still be bought in other online stores, including YouTube. Finally, Warner Bros. Discovery has plans to broaden its streaming service HBO Max to include Discovery Plus contents, but it's hard to argue that even the most committed "Holiday Baking Championship" viewer is as vocal or forgiving as the average fan of the cartoons of superheroes adversely affected by this change-up.
About the Contributor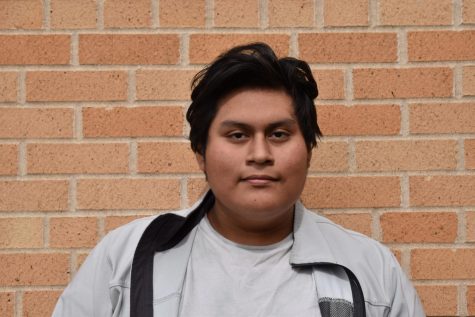 Brandon Aguilar Fernandez, Staff Writer
Brandon Aguilar Fernandez is a new Staff Writer for The Heights Herald interested in the world of entertainment news and pop culture. He enjoys sushi and...