U.S. House Speaker's home attacked, leaving one hospitalized, one indicted
This story was originally published in the Heights Herald Print Edition.
One of the most shocking tragedies of the fall happened on October 28, when Nancy Pelosi's husband, Paul Pelosi, was violently assaulted in his home. 
Some people might not even know who Nancy Pelosi is or why this event is quite important.
Nancy Pelosi is a congressional representative for the state of California, and more notably, the 52nd Speaker of the House of Representatives. She is a part of the Democratic Party, and on her website, she states her values are about "fighting for the people" and that she works to "lower costs, increase paychecks and create jobs for American families." 
She also works to fight the climate crisis and is a leader for human rights all around the world, especially for the LGBTQ+ community and the people of China. Her husband, meanwhile, is a civilian that runs a financial leasing company and is also an investor. The Pelosis married on September 7, 1963. 
The assailant in question was David Wayne Depape, who entered the Pelosi home in San Francisco through the back porch into their bedroom to look for the Speaker. Before police arrived, Depape broke into the home reportedly shouting, "Where's Nancy?" before attacking Paul Pelosi with a hammer. 
When police arrived at the scene, they discovered Mr. Pelosi and Depape fighting over the hammer. Police attempted to calm the men down, though Dapape gained control of the hammer and swung it, making direct contact with the victim. This resulted in the immediate restraint of Depape. Once detained, police discovered around the property that there was a roll of tape, rope, a second hammer, zip ties and a pair of rubber and cloth gloves. Police also discovered a broken glass door to the back porch.
When reports of the incident started circulating, many understandably had strong reactions. 
"I feel that so much misinformation swirled around the internet and social platforms," CHHS English teacher Ms. Jessica Bolles said. "The story became less about the fact that a person was attacked with a hammer and more about speculation as to what he may have done to invite violence into his home because he is the husband of a major political figure." 
Attacks like these have unfortunately become more common towards political figures both in the U.S., such as the conspiracy to kidnap of Michigan governor Gretchen Whitmer in 2020 or the assassination of former Japanese Prime Minister Shinzo Abe this summer. 
Depape has pleaded not guilty to attempted murder, although with the growing evidence and additional charges of burglary, assault with a deadly weapon and elder abuse, this could mean if found guilty, he could get a maximum of 30 years in prison. 
"Justice is supposed to be "blind"." CHHS Social Studies teacher Mr. Dan Tschudia explains. "Which means that all people are treated equally under the law.  So, in theory, cases involving political officials (or celebrities) should not be treated any differently than other cases." 
A case like this is of high profile, since the attack was towards a politician. "In theory, the assailant should get a harsh sentence because of the severity of the crime (assault with a weapon, inside a home, with severe injuries), not because of the high profile of the victim. Regardless of the profile of the victim, aggravating factors  (factors that lead to a more severe sentence) in the Pelosi case may include the fact that the victim was in his home and was particularly vulnerable because of his age."
Although a motive has yet to be discovered, police say they have found a list of other targets that Depape might have gone after next if he wasn't caught at the Pelosi home. Police would not call this a "hit list" but have stated that they believe this was not just a random attack.
Authorities and investigators also uncovered that Depape was a conspiracy theorist with online posts reflecting the same ideas as QAnon, known largely as a baseless pro-Trump political conspiracy theory. His posts included false information about the COVID-19 vaccine, Holocaust denialism and how the "elite class" was in control of the mainstream media censoring the people. Depape reportedly told police that he was "sick of the lies coming out of Washington, D.C." 
Paul Pelosi has since been discharged from the hospital after receiving surgery to reconstruct his skull and address other injuries to his arms and hands. He has returned home after six days in the hospital and has been making steady progress in his recovery.
"The Speaker and her family are grateful to the first responders and medical professionals involved, and request privacy at this time," a statement on Speaker Nancy Pelosi's website read.
Depape is currently on trial for the alleged crimes.
About the Contributors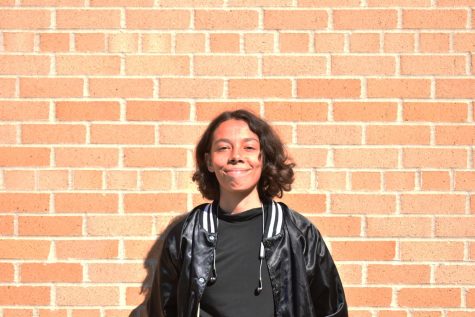 Ymir Skokan, Staff Writer
Ymir Skokan is the manliest senior in the school and is Lead Podcaster for The Heights Herald. He is very free-flowing and likes talking about anything...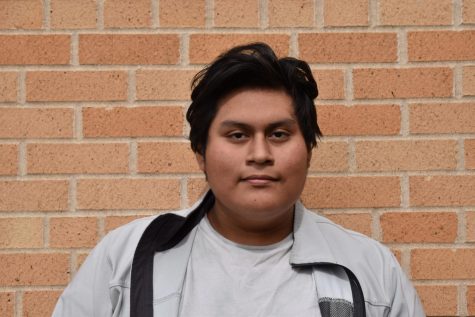 Brandon Aguilar Fernandez, Staff Writer
Brandon Aguilar Fernandez is a new Staff Writer for The Heights Herald interested in the world of entertainment news and pop culture. He enjoys sushi and...