Minnesota school shootings and threats rise in frequency
This story was originally published in the Heights Herald print edition.
It's no secret that America is known for its guns and school shootings. From 2009-2018, the U.S. had an average of 57 times more school shootings than any other country in the world, and the problem's only gotten worse. States like Florida, Texas, Illinois and California have the highest average of school shootings, while Minnesota is tied with New Jersey at number 34 on the list. With a total of 20 school shootings on record in Minnesota, below are some of the most recent and widely known tragedies. Minnesota's gun laws are not the worst in the country (the Giffords Law Center to Prevent Gun Violence, for instance, recently gave our state a C+), but even with the laws currently in place, school shootings continue to happen.
Red Lake School Shooting 
March 21, 2005. Not recent, but this incident is known to be the largest mass homicide in Minnesota to date. Sixteen-year-old Jeff Weise's first shots were at his grandfather Daryl Lussier, a Tribal Sergeant at the Red Lake Indian Reservation, and Lussier's 32-year-old girlfriend, Michelle Leigh Sigana. He had mostly lived with Lussier and his girlfriend for a few years leading up to the shooting, as they were helping him with his depression and behavior treatment. 
Wiese then stole his grandfather's squad car to get to Red Lake Senior High School in northern Minnesota. Entering the building with his two police issued weapons, he shot and killed one of the two security guards at the front of the school, the other managing to escape unharmed. He then went inside an English class and killed four people, one being a teacher. Weise was stabbed in the stomach with a pencil by student Jeffery May, giving other students a chance to escape. Because of this, May was shot three times in the face, leaving him critically injured. After returning to the front entrance of the school (and killing two more students),  he was involved in a shootout with the police. Wiese was shot three times and returned to the original English classroom where he killed some of his first victims and shot himself. In total, 10 lives were lost due to the shooting.
Richfield Education Center Shooting
On February 1, 2022, a shooting outside an education center in Richfield, MN occurred. The school is known to serve around 200 students, all with special needs and learning disabilities. The first shots were fired around noon that day, leaving 15-year-old student Jahmari Rice dead due to his injuries and a 17-year-old critically hurt. The incident allegedly started out as a fight among five students, but a gun was pulled out soon after. The two teens involved were each charged on a count of second degree murder and two accounts of attempted second degree murder. 
Plymouth Middle School Shooting 
A non-fatal shooting that happened at Plymouth middle school on April 26, 2021. A sixth grade student stole a gun from his father and brought it to the school. First shots were fired into the hallway ceiling around 8:45 a.m. that day, and the school went into a lockdown for the rest of the morning. The gun was taken by a school resource officer, and the student was taken to jail without any casualties. 
Guns are the leading cause of death for teens and children in America. The lack of background checks Minnesota requires to purchase a gun makes it even easier for anyone to obtain a firearm. This mixed with the rise of mental health issues in teens, and the lack of gun safety kids are taught can cause even more fatalities. The school shootings described above are just a small piece of the bigger issue at hand. 
This is an issue that hits close to home for many Columbia Heights High School (CHHS) students, many of whom still remember last school year's two lockdowns, one of which stemmed from a threatening drawing in a bathroom and the other of which included police involvement regarding a student suspected to have had a weapon in the building.
"I was scared and it was a terrifying experience," Boona Morke (11) said. "It was even worse that I knew who the [student, whereas] if it's a random [person], you don't really feel anything."
The history of Minnesota's school shootings also happens to affect one CHHS student in particular: freshman Drake Kembitskey, whose grandmother, Ms. Neva Wynkoop-Jane Rodgers, a teacher, was a victim in the Red Lake incident from 2007 mentioned above. Weise, the shooter, entered Rodgers's classroom, where she was locked down with her students.
"It's weird to think if she didn't go into that classroom to hide, my grandma would still be alive," Kembitskey said. "She died doing what she love. No other schools would take her. The [Red Lake] reservation was the only place that would take her with her master's [degree]. My dad got a couple thousand dollars and a letter from [President] George W. Bush after it happened."
Today's political leaders are still divided on what to do to combat the epidemic of school shootings, with some minor but potentially important changes happening, from Congress passing the Bipartisan Safer Communities Act, which, among other things, bans domestic abusers from obtaining firearms. Many critics and activists think these small updates to federal law aren't enough, though.
"School shootings in itself will certainly [still] happen," Kembitskey said. "Schools need better security and better gun control. To be a teacher, it has to be safer, better paying and overall better."
With the new election behind us, democrats now have control of the House, Senate and Governor's office in Minnesota; and it's believed that legislators will be attempting to pass stricter laws federally too.
Whether the tragedies like those outlined above will continue to happen or not in the meantime, however, remains to be seen.
About the Contributor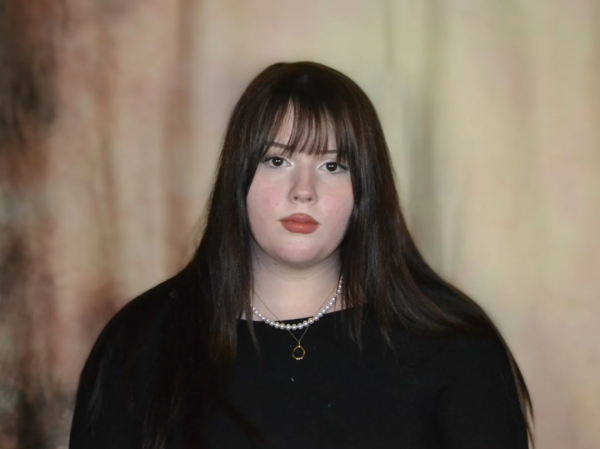 Emarie Kusler, Co-Editor-In-Chief
Co-Editor-in-Chief Emarie Kusler is a senior who is returning for her last of four years writing for The Heights Herald. She is often found participating...