New-to-streaming film attracts attention for drama surrounding cast
Already streaming on HBO Max, this fall's highly anticipated movie "Don't Worry Darling", starring Harry Styles ("Dunkirk") and Florence Pugh ("Midsommar"), seems to be tanking.
The film, released back in September and already on its way out of theaters, takes place in the 1950s and centers on Alice and Jack, played by Pugh and Styles respectively, who play a crazy-in-love married couple. However, director Olivia Wilde ("Booksmart") and screenwriter Katie Silberman ("Isn't It Romantic") quickly start to show the more sinister reality of their life. The film is currently at 38% on film review aggregation site Rotten Tomatoes and 6.2/10 on movie fan site IMDb. The criticisms seem to only get worse by the hour, though some aspects proved promising. 
"Matthew Libatique's cinematography is excellent, giving us a very sharp and striking view of the world of victory and its colorful, stylized design," Film School Rejects critic Lex Briscuso said.
While the cinematography and Florence Pugh's acting is highly regarded, the same can't be said for basically anything else.
"The weak link, unfortunately, is Styles, who is not without talent, but who fails to give Jack the dimensionality or inner conflict that the character clearly needs," New York Magazine critic Bilge Ebiri said.
Originally, the movie was supposed to star Shia Labeouf instead of Harry Styles. Wilde made a statement to Variety about the casting change:
 "His process was not conducive to the ethos that I demand in my productions," Wilde said. "He has a process that, in some ways, seems to require a combative energy, and I don't personally believe that is conducive to the best performances. I believe that creating a safe, trusting environment is the best way to get people to do their best work."
Contradicting Wilde's comments, Labeouf leaked screenshots of his text conversations with Wilde from August 2020 to the media proving that he had quit due to a lack of rehearsal time and she asked him to stay. 
Shortly after these conversations, it was revealed that Shia Labeouf has abuse allegations against him. His ex-girlfriend, musician and actor FKA Twigs, plans to take him to court for sexual battery, sexual assault and infliction of emotional distress. He has made a statement saying the allegations were false and that he is trying to support his daughter. He has also stated that he went to rehab for his alcoholism and psychological issues and is a changed man. Regardless, this mark on his reputation has left several wondering if it's the real reason, or at least a contributing factor, as to why he exited the "Don't Worry Darling" cast. 
Former One Direction member and current pop icon Harry Styles's role replacing LaBeouf as a lead along with rising star Florence Pugh, has given the movie a lot of traction. Many Styles fans have given attention to the movie and have voraciously consumed any news on it. Another of the many major news items surrounding the project is speculation about a relationship between Wilde and Styles that possibly overlapped with Wilde's engagement of seven years to comedian and actor Jason Sudeikis ("Ted Lasso"). This possible cheating scandal has thus brought lots of negative attention to the movie.
On September 3, the cast of "Don't Worry Darling" went to the Venice Film Festival for the premiere of the movie. Pugh said she wouldn't be doing any press for the film but still attended the red-carpet event, suggesting perhaps that she also had issues of her own on and/or off the set.
"The internet feeds itself," Wilde said during a press conference when asked about the film's many controversies. "I don't feel the need to contribute. I think it's sufficiently well-nourished."
Pugh kept her distance from Styles and Wilde during the film festival, who were also seen distancing themselves and not talking during the premiere. Instead of showing affection towards Wilde, his rumored girlfriend, Styles instead decided to kiss co-star and comedian Nick Kroll ("Big Mouth") for the cameras.
Overall, you shouldn't let the drama surrounding "Don't Worry Darling" prevent you from watching and forming your own opinion on it, especially now that you don't even have to shell out money for a ticket, concessions and gas. Just press play from the comfort of your own home!
About the Contributors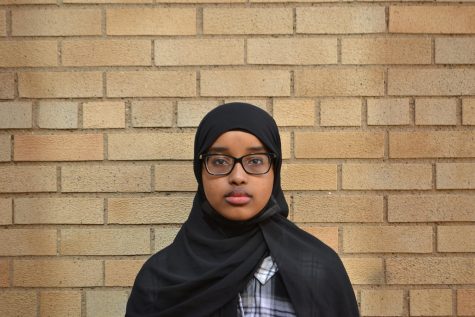 Istabraq Sheikh, Taste Editor
Istabraq Sheikh is a 10th grader at CHHS and the Taste Editor for the Heights Herald. This is her first year doing journalism, and she joined because she...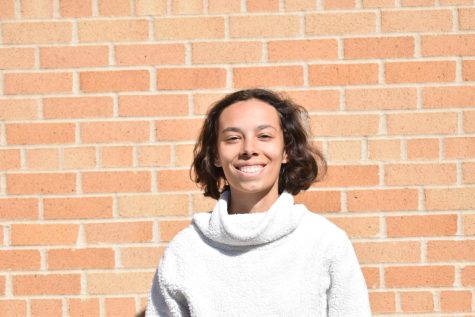 Louise Skokan, Opinion Editor
Louise Skokan is one of the funniest and most controversial staff members for The Heights Herald, currently serving as the one and only Opinion Editor....