Summer of 2022 brings new films for moviegoers
Over the summer of 2022, movies came back in a big way — compared to 2021 and 2020, which suffered all-time box office lows due to the pandemic, moviegoers came back in droves this year, proving wrong those that suggested cinema was going to pivot completely to streaming.
Over the summer, there have been major hits that have entered and since left the theaters, now enjoying a second life on streaming platforms and on people's TVs at home. One of the major hit movies that entered theaters this summer was "The Black Phone" which was based on a 2005 short story by Joe Hill, son of Stephen King, which most likely attracted a lot of horror fans. "The Black Phone" follows the story of a 13-year-old boy, Finney (played by actor Mason Thames), and how he becomes the latest and last victim of a local serial killer known as "The Grabber". It also follows how he deals with the loss of his friend and shows how he uses his grief to make himself stronger.
"The thing that makes it so scary is because it's something I can see happening in real life," Bella Skaja (12) says. "The movies that scare me the most are the ones that aren't so outrageous and unrealistic. It was also a very thought-out movie."
The movie was entertaining and when it began it made you ask questions which drew you in and kept you on your toes for the whole movie. And the eerie-ness of it sent chills down my spine and always made me wonder what was around the corner. The plot of the movie seemed fast paced but in my opinion was well paced for the plot and story of the movie.
"The Black Phone" is now streaming on Peacock.
Another movie that hit theaters this summer was "Thor: Love and Thunder", the latest addition to the Marvel Cinematic Universe. This movie continues the story of Thor, the Asgardian God of Thunder, and his journey of recovery and acceptance as he travels with his friends and ex-partner to save the worlds and gods from their demise. 
The movie didn't seem to land well with some of the critics, saying it was "like a rescue mission with some lighthearted jokes and wasn't as well made as Thor's last movie," Mahnola Dargis of The New York Times stated. Though both films had a similar aesthetic and were made by the same director, Taika Waititi, they have been perceived very differently. 
The movie fit well with the other Marvel movies as it had a good combination of comedy, action, and emotional drama. I think that it involved good character development and character design. But I do think that the movie could have drawn the viewer in more and made some of the characters more relatable. 
"Thor: Love and Thunder" is now streaming on Disney+.
The final movie I saw this summer was based off of a popular novel — "Where the Crawdads Sing" by Delia Owens. The film follows the murder trial of the accused Catherine Danielle Clark, a.k.a. Kya, and her life since she was a child. It follows how her family left and she built herself up as well as her romantic endeavors. It also shows her motives, reasoning and keeps you questioning who the real murderer is throughout the movie.
"Some critiques that I have about the movie are that although they have all of the events they had in the book, it felt very cramped. I don't think that they portrayed the passage of time in a way that was very comprehensible for audience members. It was true the book, but it didn't make for a very good screen adaptation," Bella Skaja (12)
Though the movie wasn't as popular as some other films that came out this summer, and it received criticism for being more fast-paced than the book, it still had some credible acting, a great storyline and overall, it was a well-made movie.
"Where the Crawdads Sing" is now available to rent on various video-on-demand services.
This summer had some other great releases, but these are some of the films I have seen personally. They all were vastly different releases, not to mention the several other blockbusters that came out such as "Top Gun: Maverick" and "Elvis", all of which had contrasting aesthetics and plots, all  were good for different reasons despite their detractors.
It will be exciting to see what other movies come out later this year. One coming out soon is the new "Super Mario Bros. Movie", which personally I am very pumped to see. 
About the Contributors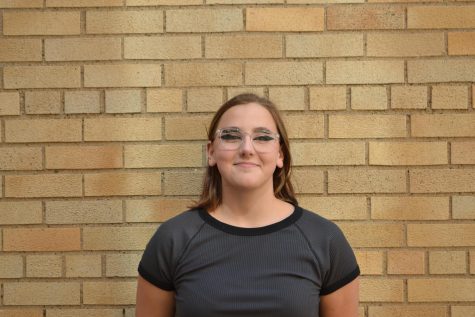 Mae Skaja, Staff Writer
Mae Skaja is a 10th grader who is an athlete that participates in Girl's Swim and Dive along with Girls Lacrosse. They are an Illustrator for the Heights...
Adriana Inamagua, Co-Lead Illustrator
Adriana Inamagua is the Co-Lead Illustrator for The Heights Herald. She is a junior and is involved in various sports including soccer and lacrosse. She...