Athletic trainer appreciated among student-athletes and coaches
If you are a student-athlete, you are likely to know Columbia Heights High School (CHHS) trainer Tina Hackley. 
Hackley, or just "Tina" as she's affectionately known by students both on and off the field, is appreciated by Hylander student-athletes and staff for her dutiful dedication to supporting student-athletes reach their full potential. Athletes usually go to Tina for a check-up on their injuries or if something doesn't feel right after or during the game. She attends all home games of every sport not only to be a great help to CHHS students but also for the rival team when necessary. Regardless of how long the games are, Tina is always there from beginning to end. 
For almost two decades she's provided assistance to student-athletes at CHHS, and over the years, Heights has been a monumental part of her life. 
Hackley was born and raised in Wisconsin where she also went to Lena High School.  In high school, she was a two-sport varsity athlete, playing for both the volleyball and softball teams.
Her career started as an assistant Athletic Trainer in high school. Her school's athletic trainer wasn't present all the time so she was usually left to clean injuries, help with bandages, and check up on athletes. After high school, she decided that she had a passion for sports medicine and decided to go to college to work in the medical field. Although her job is exciting in itself, she feels an overwhelming sense of accomplishment whenever teams advance in state or sections. 
"I don't necessarily like sports, but I enjoy watching athletes that are in it for the love of the game and helping them overcome injuries to get back to the sport they love," Hackley says. 
The greatly admired trainer loves helping athletes be and remain physically great, but she finds it very difficult to manage making time between all the different sports because she also works at Allina Health Orthopedics. 
CHHS has many athletic teams and activities, but football leads to the most critical injuries. There are chances of athletes getting hurt in every sport but football has the highest number of injured athletes per year. This doesn't mean that other sports need her any less. 
She's been working with different athletes such as sophomore Khoi Lee, wide receiver for varsity football and all of them advocate for her kindness and willingness to help them throughout their journey as athletes in CHHS. 
"Tina is a great person and I really appreciate her for making sure athletes are able to keep playing the sport they love while staying healthy," Lee (10) said. 
Coaches also value her constant support during games and practices since she is always there to provide assistance if an injury occurs. 
About the Writer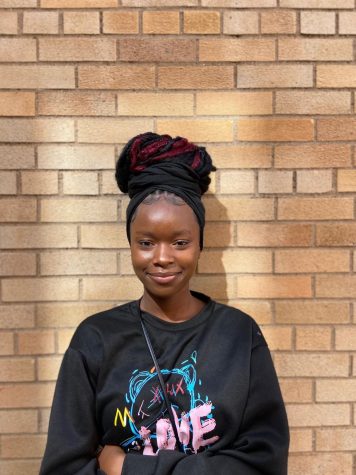 Ilma Ntambwe, Sports Editor
Ilma Ntambwe is currently a junior and the Sports Editor  for The Heights Herald. She hopes to have fun in journalism and be the best she can be. In her...