First Vietnamese restaurant comes to Columbia Heights
The first and only Vietnamese cuisine restaurant in Columbia Heights has arrived!
With a three-day grand opening that began back on June 3, Phoever became one of the first restaurants to bring Vietnamese cuisine to the northeast suburbs. Places that sell Vietnamese food are usually located at least a short drive outside Columbia Heights, like Pho 400 in New Brighton or Que Viet Village House in Northeast Minneapolis. Phoever, however, it is located right in town at 4022 NE Central Ave, making it available to anyone who can't drive far to get, for instance, some delicious pho!  
Pho is a delicious warm noodle soup that originates from Northern Vietnam. It is believed that Pho was created during the late 19 and early 20 centuries. It is also known to be the national dish of Vietnam. What this dish usually contains is sliced meat, broth made from bones and some rice noodles. It's best known for its warmth and comfort food status in its country of origin.
"Our logo has a heart — it's like saying I love you 'phoever' — we just wanted a play on words," Phoever owner Mr. Kevin Nguyen said.
Nguyen also spoke about why exactly he decided to pick Columbia Heights as the location for his restaurant.
"The opportunity just came," Nguyen said. "The area just felt like it needed a Vietnamese spot, [so] it was just perfect."
It certainly was! Everyone working in the restaurant is family and you honestly really can feel that in the atmosphere and even in the tasty food. 
"It made me feel like I was eating my mom's homemade food," Columbia Heights High School (CHHS) student, Tifany Romero (11) said.
The 'Cơm Sườn Nường', a meat dish consisting of barbecued beef ribs, veggies and rice, left some members of our party nearly speechless. 
"I'm getting memories back from my childhood," CHHS student Kevin Sanisaca (11) said.
Several of us nodded in agreement as we tasted the food. We definitely recommend getting this dish to anyone that pays a visit to Phoever. 
Before leaving, of course, we had to try the Pho! We got the 'Special Pho' and it was terrific. It had just the right amount of salt and the combination of the thin meat with rice noodles really made the dish sing. The meat was delicious and definitely was one of my favorite parts of the dish. The delectable broth certainly warmed you up and made your stomach feel the flavors and joy that clearly go into it in the kitchen. 
On the strength of these two dishes alone, Phoever will likely have you reminiscing about this delicious food, no matter what you order, 'phoever'! 
About the Contributor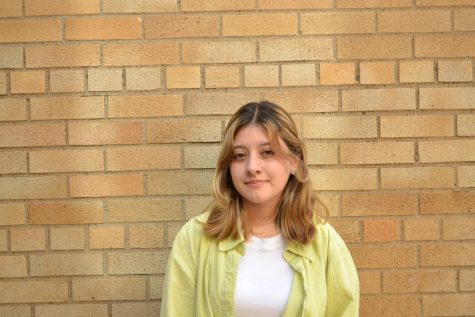 Sofia Romero Lopez, Staff Writer
Sofia Romero Lopez is a junior and first-year staff writer for The Heights Herald. She likes to write and read poetry and listen to music that puts her...