Climate change effects already right here in Minnesota
Minnesota is famous, of course, for being the "land of 10,000 lakes," but one of our most beloved bodies of water is not a lake at all—it's the Mississippi River. Unfortunately, there have been some noticeable changes to the local land masses through which the "Mighty Mississippi" runs.
Known for being the second largest river known, the Mississippi is approximately 2,340 miles long, running through Minnesota as well as 31 other states and two Canadian provinces. The sheer force and size of this body of water has, thus, led to many different changes in a short span of time, in just a little less than a year. 
One of these changes has been particularly noticeable in my hometown of Fridley. My observations started when I went to the park at the North Suburban Center for the Arts on August 22, 2021. I was going to have a beautiful view of the scenery, but as I got closer to where you could view the Mississippi, I saw something shocking—I saw how the drought last year truly affected the river and its surroundings. 
I've been going to this park since I was little, but seeing all the different changes was perplexing to say the least. In 2021, the Minnesota Department of Natural Resources reported that Minnesota was newly classified as "D4", which translates to "Exceptional Drought," as of August 10 of last year. This was the first time the state was ever marked with such an extreme level since the Department of Natural Resources started recording precipitation changes back in 1895.
"Common causes of droughts would be high temperatures and [overuse] of water supplies," Columbia Heights High School science teacher Ms. Emily Shields said.
While many theorize about what could've caused such an extreme drought, this isn't where the story ends. On June 1 of this year, I went back to the same place, and yet again, I was extremely shocked at the differences of the water level. Not only was there water—there was significantly more water. The flooding was to the point where even a nearby path on the trail was unwalkable. As often as precipitation happens, levels of this extreme were alarming. 
I did a bit of research on why this could be happening, what causes droughts and floods, and also reflected on why this caught my attention and how severe the changes were. According to the Center for Climate and Energy Solutions, droughts and floods happen to be both significant effects of, you guessed it, climate change. 
"Droughts can be [due to] high temperatures causing high volumes of rain to be drained up by the heats, and floods can be caused by high temperatures melting ice caps and causing water to flood over," Shields said.
This, along with so many other effects of the devastating man-made global illness known as climate change, is one scary look into the future. If this kind of extreme precipitation change not only continues but rises to not just inconvenient and ugly parks and green spaces but death ecological decay, we could see a terrible impact on our state and beyond. 
There are many ways we could help support our system and nature here in Minnesota. The first and most important thing is to stay up-to-date and educated on issues that impact our daily lives and natural environment. The second thing you can do to help is to talk to and email local legislators and congresspersons to express your concerns. Third, you can start to decrease your use of gas if possible, seeing as fossil fuels are one of the many leading causes of climate change. Don't forget to talk with everyone, spread the news, and let them know to pay attention before you're forced to because of more climate change-related natural disasters.
About the Contributor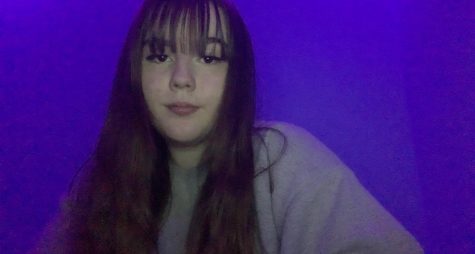 Emarie Kusler, Staff Writer
Emarie Kusler is currently a freshman and staff writer for The Heights Herald, she hopes to advance her skills in writing and critical thinking through...