Dramatic comedy series returns, sticks the landing
From actor to musician and award-winning TV writer, Donald Glover, or as many people know him by the stage name Childish Gambino, also executive produces the two-time Emmy winning television series "Atlanta". With the show's much anticipated season 3 recently wrapping on FX, fans of the first two seasons were happy to finally return Glover's creation after a long four years.
In 2017's inaugural season, the story begins with Princeton dropout Earnest Marks (played by Glover) as he develops a passion for music and his cousin Alfred, or "Paper Boi" (former stage actor Brian Tyree Henry), an upcoming artist struggling in the rap game. In a means to make money to support his daughter and jumpstart his career, Earn suggests managing Paper Boi full-time. Alfred decides to give Earn a shot, despite his skepticism. Earn desperately tries to broaden Paper Boi's musical reach by getting one of his songs on the radio, which is successful as Albert experiences a new sense of popularity within the small town hip-hop scene. 
In the midst of the music industry wheeling and dealing, Earn also attempts to patch up his on-and-off-again relationship with Van, played by Zazie Beetzt and find a place for the lazy yet philosophical Darius (Oscar nominee LaKeith Stanfield), a longtime friend of Albert's. The trio traverses the streets of Atlanta, they encounter bathroom alligators and Black Justin Biebers, while eventually finding themselves in Amsterdam, which starts off season 3. As they experience the wonders of international touring, they're met with quite a couple setbacks in the process. 
The unique writing and episode structure of "Atlanta" make it easily digestible for viewers to understand otherwise thorny concepts such as racism or discrepancies in the foster care system. The first episode of season 3 is based on the 2018 murder-suicide of the Hart family, which we're met with through the experiences of a young boy named Laquarious. Another episode called "White Fashion" goes deep into the topic of cultural appropriation in the clothing industry, which many designers still participate in today and involves stealing textures or designs from cultural groups around the world and adopting them as their own. 
Versatility is important in many careers, but it's undoubtedly also pivotal in television. Glover's many talents and varied experiences, from his time as goofy jock Troy on NBC's "Community" to his genre-bending breakthrough album "Awaken, My Love!" have all helped pave the way for his eventual career in film and TV. Next up? A couple more TV series are in the works with Glover both in front of and behind the camera, including reprising his "Solo: A Star Wars Story" role for the upcoming Disney+ series "Star Wars: Lando".   
Personally, I'm very excited to see the future of "Atlanta" and where the storyline of each character leads. The relation to real-life events alongside the developing characters make it extremely thought-provoking, and it's also very interesting to see the artistic spin Glover and frequent director and collaborator Hiro Murai have on each episode. 
Where will the story of "Atlanta" take place next, and how will it all end?
About the Contributors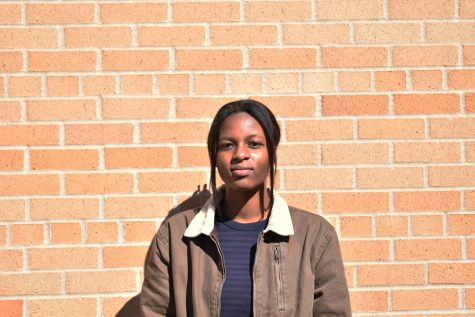 Makagbe Sanoe, Web Editor
Makagbe Sanoe is the newest Web Editor for The Heights Herald. She's a sophomore who enjoys literature and nature and is on the volleyball & lacrosse...
Adriana Inamagua, Co-Lead Illustrator
Adriana Inamagua is the Co-Lead Illustrator for The Heights Herald. She is a junior and is involved in various sports including soccer and lacrosse. She...