CHPS art teacher advances to state competition
Ms. Ariane Kokes, who teaches art at North Park School for Innovation, advanced in the annual Minnesota Teacher of the Year competition. This award honors and recognizes excellence in education amongst Minnesota's teachers and is also the oldest and most prestigious recognition program in the state, going on for about 57 years now. Candidates for this award must have obtained a bachelor's degree and a license to teach in Minnesota and have taught for at least five years with the intention of continuing to teach in the state. Ms. Kokes fit all of these criteria and more. 
Kokes began teaching in the Columbia Heights Public Schools (CHPS) in 2005, staying at North Park ever since (she also spent a year teaching half-time at the high school). In addition, she has taught summer and ENCORE programs in the district as well as being a yearbook supervisor. Given all of her experience with teaching at CHPS for more than 15 years, she was named CHPS teachers' union Local 710 Teacher of the Year in 2021. With this selection last year, she became eligible for the statewide Teacher of the Year award this year and represented CHPS for the first time since 2016. 
Colleagues, parents, students and many others have the opportunity to nominate a teacher. Last year, Rochester educator Ms. Natalia Benjamin won the Teacher of the Year award while competing against 75 other candidates. This year, Ms. Kokes competed against 77 other eligible candidates.
"The Teacher of the Year journey and process has been a really great growth experience for me as a teacher," Kokes said. "Each stage of the process from learning of my nomination to being a semifinalist required reflection on my teaching practice and ability."
Kokes has proven to be the perfect nominee after many dedicated years of service and engagement with her students. 
I myself had Ms. Kokes as a teacher all throughout elementary school, and I remember doing a few projects and what it taught me. Everything that we did in that class set me up to be a more creative and artistic person, and the same is true for so many others.
"Ms. Kokes is very patient and understanding towards students," Naeema Ibrahim Waday (5) said. "She takes time to make sure that everyone is successful in the class." 
But it's not just students, both former and present, that Kokes has inspired—her fellow educators at North Park are constantly impressed by her as well.
"She is an outstanding teacher who seeds and nurtures passion for the visual arts in her students, but that only tells a fraction of the story," Principal Jeff Cacek said. "She is a tireless advocate for art education in our school, our district, our state, and our society. Quite frankly, wherever there is a need for an advocate for an underserved population, you will find Ms. Kokes fighting for change." 
While the honor did not end up going to Kokes (Minnesota's 2022 Teacher of the Year is Onamia Public Schools' first-grade teacher Ms. Sarah Lancaster), Columbia Heights Public Schools is proud to have a teacher go on to the prestigious competition.
About the Contributors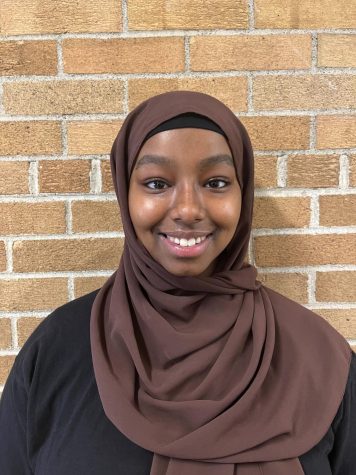 Baytu Ibrahim Waday, Staff Writer
Baytu Ibrahim Waday is currently a junior at Columbia Heights High School. She enjoys journalism because it allows her to show her creativity through writing...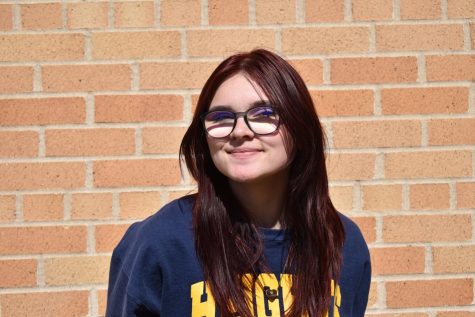 Rae Lawrence, Co-Editor-Chief
Rae Lawrence is a senior this year at Columbia Heights High School. This is her third year on The Heights Herald, this time serving as Co-Editor-in-Chief...