Boys' varsity basketball team snags second in sections
The varsity boys' basketball team strived during the past season, achieving some impressive successes that the Columbia Heights High School (CHHS) basketball team hasn't reached in five years.
The 2021-2022 varsity boys' basketball season began last December and concluded with their final game against Totino-Grace on March 17. Throughout this time, the boys skillfully maintained their winning streak as they competed against schools of competitive rank such as Hopkins and DeLaSalle and continuously came out on top.
This was in part due to the great discipline, focus and cooperation the boys displayed throughout the season and practice. With both natural talent and the commitment to harnessing and practicing their skills, they were enabled to grow as a team and individuals.
"The basketball team this year improved my school pride," Tenagnework Agedie (10) said. "I've never felt so passionate and proud towards my school before."
 Some outstanding players included seniors Terrence Brown, Donnavin Hinsz, Muja Burton and Andrew Scoggins. Brown won the Tri-Metro Conference Boys' Basketball Player of the Year award and received the All-Metro Honorable Mention for the Star Tribune 2021-22 All-Metro Team. Brown, along with Burton and Hinsz, were also all selected to play in the MN High School All-Star Basketball Series on April 9 where 40 of the top basketball players of the region came to compete in two games.
Much of these accolades can be attributed at least in part to the guidance and support of longtime Heights basketball coach Willie Braziel. 
"This team was senior-dominated," Coach Braziel said. ¨Most of the seniors had been playing for two years or more. This helps the younger players have success."
Braziel achieved the 'Minnesota Basketball Coaches Association 2021-22 Class AAA Coach of the Year'. He and Coach Dedrick Jenkins both were named coaches for the MN High School All-Star Basketball Series for the blue team. 
 "My objective has always been the same: be a good student first, be a great athlete and teammate second," Braziel said.
Seniors on the team this year truly enjoyed playing and contributing to the team, but some plan on shifting their focus towards their university studies next year while others have been committed to their respective college basketball teams, extending their sports career to college and beyond.
"I'm probably not going to continue playing basketball," Obang Oman (12) said. "I plan on going to college and majoring in biology."
This look to the future set in a little more permanently on March 17, when Totino-Grace won the game against the Hylanders by only four points. 
"It's been awhile since we've seen so much support," English teacher and game attendee Ms. Michelle Douglas said. "The tickets were all sold out!"
Many students showed up for their beloved basketball team that night. Players went on to receive beneficial opportunities whether or not they planned on pursuing a career in basketball. Ending the season with a 23-1 record is an accomplishment in and of itself. Everyone at Columbia Heights is extremely proud, and although the Hylanders didn't walk away with a trophy, the team's season was an enjoyable ride from the beginning to the end. 
About the Contributors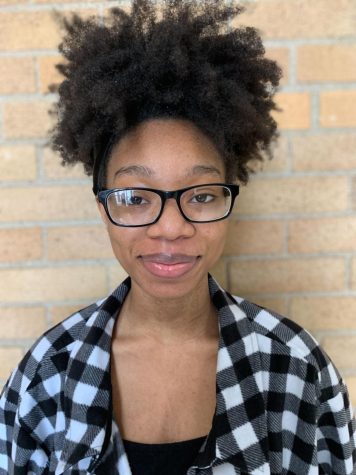 Naomi Gbor, Staff Writer
Naomi Gbor is an intelligent student and an amazing writer. She aspires to bring important topics to attention through her writing whilst keeping stories...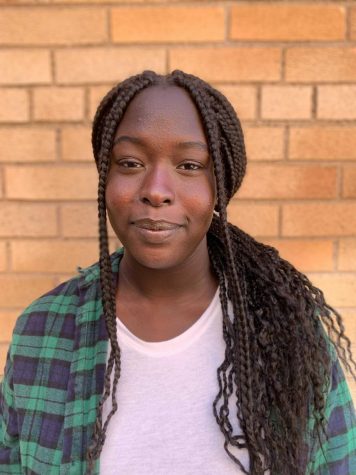 Kwot Anwey, Co-Editor-in-Chief
Kwot Anwey is a Senior at Columbia Heights High School and she is currently the Co-Editor-in-Chief of the Heights Herald. She enjoys journalism because...