Horror movies splatter across streaming platforms
Now that we are well into March, there have been a handful of movies released and added to viewing platforms nationwide. Included was a large drop of horror movies. Here are my top recommendations for the grisly genre on five different popular streaming services.
1. Netflix – "Texas Chainsaw Massacre"
After 48 years, a new version of "Texas Chainsaw Massacre" takes on a far more modern viewpoint. The story follows a teenager and three young adults on a road trip to the old and abandoned town of Harlow, Texas with hopes of flipping the town around with their small businesses. Once the crew arrives, they are greeted by whitewashed conservative flags and old rickety windows, which leads about 75 percent of the group to become weary of whether or not they actually belong in this town. At first, the only disturbing thing about the place was the abandoned, half-collapsed buildings and the occasional creepy local, but when they begin to hear the chainsaw roar, they struggle to leave the town alive. This movie definitely had its fair share of gruesome scenes, but it's also rather suspenseful. My only advice is to watch through the credits, as there's a surprise for those who have seen the original "Texas Chainsaw Massacre" at the end!
2. Hulu – "Fresh"
The new horror film "Fresh" was released onto Hulu March 4. The story begins with a thirty-minute introduction and while that may sound like it could be long and drawn out, it is the complete opposite. The beginning frames the entire film in a timely and exciting fashion. The movie follows a young woman named Noa and her love life as she goes on a couple of dates and eventually finds someone she believes may just be worth settling down with. When invited to go on a weekend retreat with her new love interest, her friend claims she has a weird feeling about the getaway, yet Noa insists on embarking on the journey anyways. Is her newfound love too good to be true? "Fresh" is consistently filled with twists, turns, and a handful of shocking surprises. I certainly recommend watching it, especially considering there is a great deal of comedy sprinkled throughout the film as well.
3. Tubi – "The Taking of Debra Logan"
"The Taking of Debra Logan" was released 8 years ago, yet the eeriness of the movie would make one believe the movie was just released in theaters yesterday. The film is set up as a low-grade documentary, but it happens to take on more of a home video feel due to the camera work seeming very sporadic and unprofessional. The story follows an old woman by the name of Debra Logan, whose family has reported her strange behavior. When professionals come to check out the situation, they come to the conclusion that Logan is suffering from a severe case of Alzheimers and nothing more. But a shocking twist leads both viewers and Logan's family to believe she might just be possessed instead. Watch as Logan's mental state and well-being is documented through households and even underground… tunnels? "The Taking of Debra Logan" is a movie I have been able to watch numerous times and still be terrified every time I rewatch it. 
4. Amazon Prime – "Clown"
When released to the public in 2014, "Clown" didn't spark a large amount of talk. But it is certainly a hidden gem that won't fail to make you afraid to face a clown again. The story follows Kent, a father who wishes to throw his son Billy the best birthday party a child could ask for. When Billy begs for a clown to make an appearance at his party, Kent frantically searches for one but isn't able to find any that are willing to take the job. After accepting defeat, Kent suddenly stumbles across an abandoned clown costume that seems mysteriously misplaced. But when Kent is too flustered with a 'too good to be true' sensation, he throws on the costume and performs as the clown at Billy's birthday party. After an outstanding day, Kent attempts to wash off his makeup, but it won't come off, and neither will his big red nose. Will Kent be able to get his costume off, or will he remain a clown forever?
5. HBO Max – "28 Weeks Later"
Though the movie is from 2007, this post-apocalyptic movie sure stays up to date. "28 Weeks Later" is a sequel to the original zombie movie "28 Days Later" which was released back in 2002. The movie follows a group of people in Britain who are attempting to survive a zombie apocalypse day by day. The most frightening part of this epidemic is that the people infected with the virus exhibit "rage" and therefore can viciously run and hunt humans in their zombie form. The U.S. Army begins to help rebuild British soil, but they fail to recognize that the virus is not entirely gone. Will the epidemic reboot or will society be able to reconstruct itself back to normal? "28 Days Later" is a great movie because it has the ability to give the audience boosts of adrenaline, especially when your favorite character is being chased down by a bloodthirsty zombie.
About the Contributor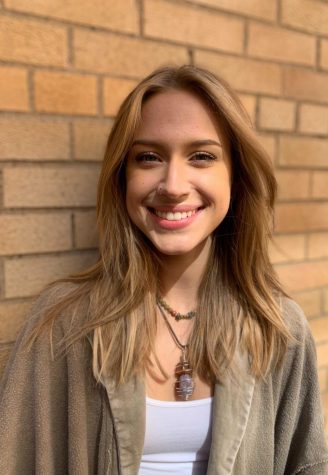 Ava Gregorich, A&E Editor
Ava Gregorich is a senior at Columbia Heights High School. She is also the A&E editor for the Heights Herald.