Admired public figures pass, upset many
As if the 2021-22 school year hasn't already been a difficult year for us all, we were handed more grief after countless deaths, including a number of beloved artists and actors.
Born November 22, 1966 in Brooklyn, New York, Michael K. Williams was an American actor, model, dancer and choreographer. He skyrocketed to household name status in 2002 through his role as Omar Little on the HBO drama series "The Wire" and later that decade as Chalky White on the same network's "Boardwalk Empire". He also won multiple awards, like the Screen Actors Guild award for Outstanding Performance by an Ensemble in a Drama Series. A talented man, he was also known for his work as a backup dancer for Madonna and George Michael, as well as choreographer for music videos by Crystal Waters, Williams tragically died on September 6, 2021 at the age of 55 due to a heroin overdose. He will forever be remembered for his great acting skills and love for dance.  
"His portrayal of queer Robin Hood-esque criminal Omar Little on 'The Wire' is one of the best television performances of all time," English and Film Studies teacher Mr. Chris Polley said. "Williams had a knack for finding empathy and beauty in even the most troubled characters. I can't believe he's gone."
Peter Scolari was born September 12, 1955 in New Rochelle, New York. Scolari was an American actor in multiple popular American movies nationwide. Scolari was famously known for his role as Michael Harris on "Newhart" and Henry Desmond on "Bosom Buddies". His fans loved him for his sense of humor and the kind-hearted man that he was. After two years of battle with Leukemia, he passed away on October 22, 2021. 
"It's unfortunate when an artist is lost, and their work in the theater and film industry will be missed," CHHS Theater and Dance teacher Ms. Carrie Smith said. "There is no doubt that Peter Scolari has inspired generations of younger actors [with his] unique approach to acting."
Adolph Robert Thornton, Jr. grew up in the late 80s and 90s in Chicago, Illinois. After beginning his music career as "Young Dolph"' at the age of 23, Thornton became a highly-streamed American rapper. In 2013, Thornton released his debut studio album "East Atlanta Memphis" and eventually released "King of Memphis" two years later, which exploded nationwide, reaching a placement of 49 on the Billboard 200 chart. The gifted rapper was shot and killed on the streets of Memphis on November 17, 2021. His death brought immense sadness to both the hip-hop world and devoted fans.
"As a big fan of rap music seeing multiple young rappers with so much potential die really hurt, I didn't personally know Adolph Robert but he sure did make history with his music," Emilie Ntambwe (11) said. "I loved that he made a personal connection in his lyrics, more like poems. He was a great rapper." 
Born in Rockford, Illinois, Virgil Abloh began his career as an American designer and entrepreneur. Later on, he became the artistic director of Louis Vuitton's menswear collection and helped guide the high fashion brand in a bold new direction. After a difficult two years with cardiac angiosarcoma, a particularly deadly cancer, Abloh died November 28, 2021 at the young age of 41 years in his hometown. The death of this talented designer broke the heart of many in the fashion industry, including giants like Donatella Versace and Bella Hadid. 
"I loved him and his work—I followed his content on almost all platforms," Gueda Ntambwe, a senior at Spring Lake Park High School, said. "The announcement of his death was truly heartbreaking. I know that a lot of teens that are into fashion like me looked up to him as a role model." 
John Madden was an American football coach and sports commentator in the National Football League. Born April 10, 1936, Madden was the head coach of the Oakland Raiders for 10 years. With his hard work and dedication, he led his team to eight playoff appearances, seven division titles and seven AFL titles. Not only that, his team won their first NFL championship title in Super Bowl XI. Madden holds the record of winning percentages among NFL head coaches. Madden died on December 28, 2021 in Pleasanton, CA. 
"I loved watching John Madden" math teacher and Esports Club adviser Mr. Zach Holman said. "He was not only a great coach but also a former player himself [and] very funny. I loved listening to him announce football games, and so did others I'm sure. His death was really sad." 
Finally, on December 31, while we were all excited for the New Year's, we lost Betty White, an American actress and comedian. With a television career spanning over eight decades, she was known for her dedication and love for her job entertaining audiences around the world. She also received the People's Choice award for Favorite TV Icon in 2015. White was born January 17, 1922 in Oak Park, Illinois and died on December 31, 2021 due to natural causes. 
"I loved watching Betty White on 'The Mary Tyler Moore Show' and 'The Golden Girls'," Columbia Heights High School English teacher Ms. Carol Behning said. "I even remember watching her on '$10,000 Pyramid' and 'Password' — I saw the episode in which she met Allen Ludden (the host of 'Password') and eventually, her husband. You could see sparks! I thought it was so sad that she was just 17 days from her 100th birthday."

About the Contributors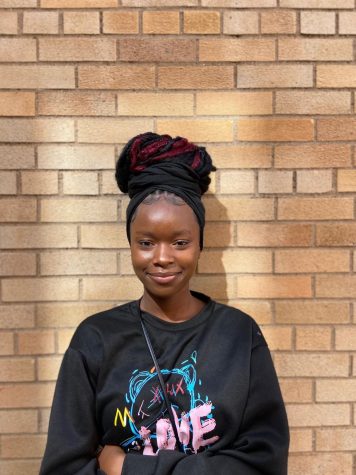 Ilma Ntambwe, Sports Editor
Ilma Ntambwe is currently a junior and the Sports Editor  for The Heights Herald. She hopes to have fun in journalism and be the best she can be. In her...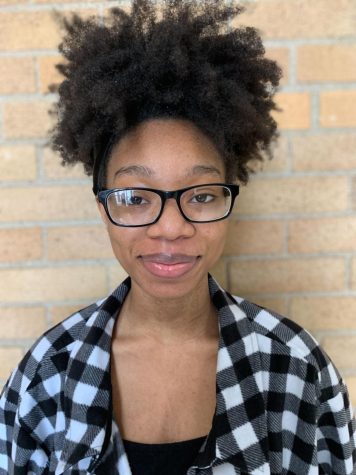 Naomi Gbor, Staff Writer
Naomi Gbor is an intelligent student and an amazing writer. She aspires to bring important topics to attention through her writing whilst keeping stories...