COVID-19 protocols at CHHS raise questions about student safety
Columbia Heights Public Schools (CHPS) and many other neighboring districts have, for the most part, one thing in common: masks are required in school buildings. Right at the beginning of the school year, some schools didn't have a mask mandate in place, but when cases started rising in the fall and winter, numerous schools statewide have since started mandating masks for everyone. But has this one safety measure been enough to stem cases?
Spring Lake Park Schools K-12 and Anoka-Hennepin Schools K-6 both added a mask mandate within their schools, just to name two nearby districts. When the Omicron wave occurred at the start of 2022, Spring Lake Park Schools stated on their website that face masks were required through the week of January 17, 2022 at K-12. Two percent of the student body at their high school is currently out with COVID symptoms as of February 4. At Columbia Heights Public Schools, there have been cumulatively 358 student cases and 114 staff, as updated on the district's COVID-19 Dashboard February 8.
For two weeks last month, Columbia Heights students in grades 6-12 transitioned to distance learning. It started with the district announcing only one day, January 14, for distance learning for all students, but as more and more districts began announcing longer distance learning breaks, it quickly bloomed into secondary students learning from home until January 26.
"Due to the current and projected number of positive and symptomatic COVID-19 cases among students and staff in our school district, we are extending Heights from Home online learning," an email sent out to families on January 14 said. "Elementary schools and early childhood programs will continue with in-person learning and specific classes that need to be quarantined will be determined on a case-by-case basis." 
Other schools like Fridley High School and various New Brighton School District buildings also transitioned to distance learning at the beginning of the month and were set to return at the beginning of February. It took Columbia Heights a longer time to make this key decision despite many staff being out and so many students being gone with COVID, possible COVID symptoms or exposures that left several waiting on test results. 
If a student or staff member has unmasked close contact with someone with COVID, you must wait five days to take a PCR test (which stands for Polymerase Chain Reaction test). This kind of COVID test is the most reliable, unlike the rapid at-home tests that are quicker and more easily accessible. For Columbia Heights High School, if you're vaccinated and come into contact with someone who has COVID but you have no symptoms, then you do not have to quarantine unless you end up developing symptoms, especially if both you and the person with COVID are masked. 
To be able to come back to school, students must provide a negative PCR test. Otherwise, you need to quarantine for 14 days. It is recommended by the CDC and Minnesota Department of Health that you only do rapid at-home tests if you are having symptoms, as these tests can give out false positives and negatives, with false negatives being more common. If you do end up with either kind of positive test result, you will be put on quarantine, the length of which is being determined on a case-by-case basis, though no one is allowed back without having been fever-free for 24 hours. 
The current protocols CHPS has in place for all schools include wearing a mask indoors for ages 2 and older. Also, if you have any symptoms (fever/chills, cough, shortness of breath, headache, loss of smell/taste, congestion, fatigue/aches, and/or sore throat), the student or staff member is asked to stay home and get tested and stay at least three feet away from others. This is harder when everyone is back to in-person learning, and it's not like last spring where some kids were in CHPS buildings and some were home. There have been questions raised about more frequent testing being available for staff and students.
"Testing availability includes take-home rapid tests provided by the school for students and staff," said CHHS Principal Mr. Todd Wynne. "Nurse Andy also guides students and staff to resources that provide same-day PCR testing."
The amount of absences of both staff and students has, to put it mildly, put a strain on many, from teachers to administrators, student-athletes to coaches and the list goes on.
"Our teaching staff, along with [building] and district administrators, covered as much possible for teachers who were either sick, on personal leave, had COVID, had COVID symptoms, [were] taking care of [their] own children who had COVID or were sick and/or were in close contact with COVID," Wynne said. "Each individual that may be in this category works with our district's Human Resource department."
The district also recently required staff to disclose if they were vaccinated or not and if they have received a booster shot.
"All district staff are asked to submit proof of their vaccination status to Human Resources," CHPS COVID-19 director Mr. John Fry said. "The information is maintained by Human Resources and is confidential medical information. The vaccine verification assists with contact tracing and quarantine determination." 
Why they were asked this question later rather than the beginning of the school year, as vaccines became readily available to teachers all the way back in the early spring of 2021, remains unknown.
What is known, though, is student opinion about going back to school after two weeks of being online. Some feel that being back is in the best interest of everyone while still raising concerns about how the transition to Heights at Home last month went.
"I do [think it's okay to be back in person] because recently I had COVID and it's really not that hard to wear a mask," Lily Kleinschmidt (10) said. "I think the people I'm around are good about being safe and getting tested if they ever show symptoms. [But] I think the administration should have gone to online school way before they did. I hate distance learning as much as the next person, but it's all about safety."
Still, some students are hesitant about coming back and feel like the district's main concern isn't student/staff safety like it should be.
"[I'm] not really [feeling safe] because I feel that we shouldn't be prioritizing being in school over the amount of COVID cases, health issues and the well-being of not only students, but the teachers too," Cassidy Wise (9) said.
There are clearly mixed feelings across the board among the student body of CHHS. Some have high-risk family members they live with and don't want to jeopardize their health. However, many seniors, in particular, don't want to miss out on their last year and waste it by being in front of a screen. 
Some students like the idea of having a choice — you can either stay and learn from home or you can go into the building, and while there is a Virtual Heights program, there's only one teacher for elementary and one for secondary, making it not feasible for more than a handful of students. But some students do better with distance learning, while others fare better in the classroom, and that option should be more widespread and easily available. 
Students aren't the only ones having a hard time. Teachers are also torn. 
"When we went to distance learning, I was relieved to get a break from the high pressure of being 'on' all the time. I felt like I got a little more time to decompress and collect myself," CHHS science teacher Ms. Aimee Candella said. "That being said, I saw a dramatic drop in the amount of learning taking place. I am convinced students do better in [the building]. I was relieved to come back, but I wouldn't mind taking another two-week distance break at the beginning of next quarter." 
Some teachers, on the other hand, feel grateful for the measures CHPS has put in place and continues to as the school year marches on.
"The school [and] district compared to other schools — they have gone above and beyond what other districts are doing," CHHS technology education teacher Mr. Chris Pashina said. "I feel a lot safer than I would in other settings." 
Switching from in-person to online learning is stressful for teachers because many have paper and/or hands-on assignments like Pashina. These are classes where you need to be in the classroom, and even those that can adapt to online still have to often put in a lot of extra hours to make it function. We don't really take into consideration the stress this causes students and, most importantly, teachers that put in so much work already during such a chaotic school year. 
Having more hybrid classes like the Heights Online English and math classes as an option would be easier for students and staff alike since then online learning is built into the curriculum, but no matter what, teachers would still most likely have to report to buildings, unlike students. Balancing both in-person and online classes could also just cause more stress for teachers just as it did last year.
Some aren't sure what the rest of the year will be like, whether we'll have to go back to distance learning for another two weeks again due to another variant and/or rise in local transmission, or if we'll be in person for school for the rest of the year and still go on to have our normal school activities like prom and graduation. 
Here's hoping for the best, but I wish the district could do more in order to better prepare for the worst.
About the Contributors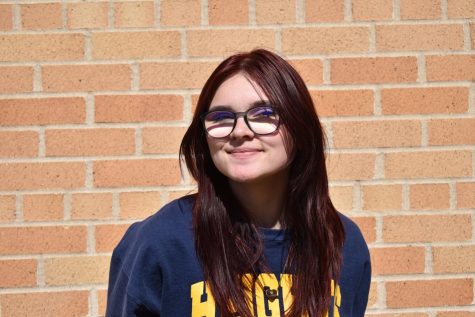 Rae Lawrence, Co-Editor-Chief
Rae Lawrence is a senior this year at Columbia Heights High School. This is her third year on The Heights Herald, this time serving as Co-Editor-in-Chief...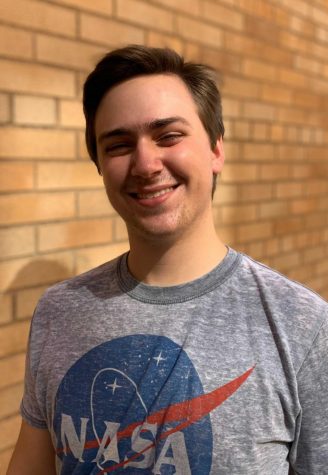 Simon Graves, Staff Writer
Simon Graves is a senior and a Staff Writer and Illustrator for The Heights Herald. He is a part of the NHS, Key Club, Pep Band, and an avid member of...