Amidst pandemic, youth mental health continues to decline
Recently, there has been more awareness than ever about everyday struggles teenagers experience regarding our mental wellness, but the amount of material support we receive doesn't seem equal to the discussions and acknowledgments. So how are teenagers getting help?
It has never been uncommon for younger generations to experience conflicts when it comes to their mental health. Yet, ever since the COVID-19 pandemic began, youth mental health has been on a rapid decline. According to the American Psychological Association, approximately 81% of teenagers ranging from ages 13 to 17 have experienced far more stress since the beginning of the pandemic than ever before. These intense levels of stress have impacted the lives of over 1.9 million students nationwide, but stress is just the beginning of it all.
Along with the increased stress levels, other issues such as anxiety and depression come into play. There are probably thousands of reasons for anxiety during this pandemic in school or everyday life in general. Some examples of common stressors within the younger population nowadays include not having extra help in school, constant worry about contracting COVID-19 and the overall health and well-being of themselves and those close to them. These stressors have almost doubled the rates of abnormal anxiety and depression in just under two years. Since school is where teens spend the majority of their waking hours, many are pushing for more action both locally and nationally.
Many schools around the United States are brainstorming ways to help support students with mental health struggles. Public schools in Chicago, Illinois are planning to put $24 million towards funding programs that help students find ways to deal with their mental health and trauma. Along with the extra funding, some schools in Illinois are requiring mandatory classes for teachers to educate them on tools and resources to help students who seem as if they are struggling. Other districts such as Okemos Public Schools located in Okemos, Michigan have implemented safe spaces throughout their schools for students to seek when they have trouble focusing or finding the motivation to complete the school day. 
"Last year, two of my teachers separately noticed that I wasn't turning anything in and letting my grades drop," said Fatuma Mohammed (12). "Both of them talked to me about it, but one of them said she was going to refer me to the school counselor/psychiatrist. I'm grateful for those teachers who noticed and checked up on me."
Here at Columbia Heights High School, there has been an increase in mental health awareness and support. An example of how our school has attempted to help stressed students is by creating a "Change to Chill Room" in a partnership with Allina Health, which serves as a safe space for students to decompress whenever they feel overwhelmed. 
In addition to the new stress-free zone at Columbia Heights High School, the back office has welcomed a new social worker. While CHHS has lost three social workers in the past two years, we are fortunate to now have Ms. Rebecca Andersen Fly join the Hylander family. She has worked in education for the past 26 years, spending two of them as a Coordinator of Disability Services at Huston-Tillotson University in Austin, Texas.
"Right now, I'm working hard at getting everything organized in the social worker's office," Fly said. "I want to make sure that students who have 504 plans have current plans that meet their needs. I also want to set up the best way to communicate directly with students. I want every student to know that I am here for them no matter what the issue is."
As if the uprise in mental struggles hasn't been enough, there has also been a large spike in suicides and an even larger jump in suicide attempts. According to the CDC, emergency visits for suspected suicide attempts were suspected to have increased throughout 2020 by 31% compared to the previous year. What makes this statistic even more saddening is the fact that this spike has been observed and reported throughout all generations, not just during ours because of the pandemic. 
"I would like to see people actually being checked up on—not being told they're going to get a check-in and never do," Mohammed said. "Students shouldn't be reached out to only when [they're] constantly missing school and failing most classes because even kids with good grades have stuff they're going through."
While this is new terrain for everyone — both teens and school staff — CHHS and schools around the country are aware of and are now trying to do something about this youth mental health crisis. It is important to notice the extent that our district has gone to provide safe spaces and resources for the students. And yet, the resources could and should still be more equitably distributed around the school.
We're all suffering — and not just with passing our classes.
About the Contributors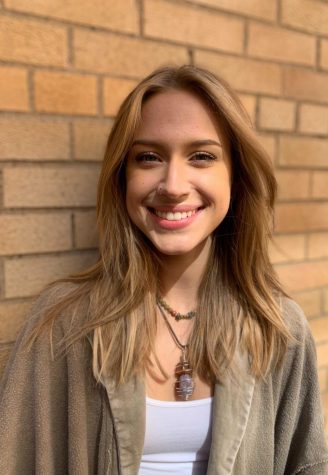 Ava Gregorich, A&E Editor
Ava Gregorich is a senior at Columbia Heights High School. She is also the A&E editor for the Heights Herald.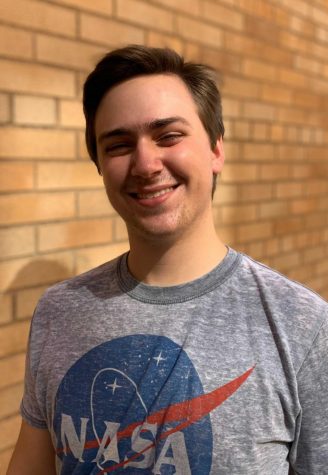 Simon Graves, Staff Writer
Simon Graves is a senior and a Staff Writer and Illustrator for The Heights Herald. He is a part of the NHS, Key Club, Pep Band, and an avid member of...