Minnesota attempts to combat rising omicron cases
With only 57% of the population fully vaccinated in Anoka County, as stated in The New York Times' COVID Tracker, another week until USPS starts shipping free COVID-19 tests to households that requested them, and the omicron variant still running rampant worldwide, concerns are once again high about public health both globally and locally.
At the peak of the fall 2020 wave, the seven-day average positivity rate in Minnesota hit 14.8%, and the latest projected average for 2022 is 14.6%, according to the Minnesota Department of Health. 
While testing accessibility is far better today compared to the first year or so of the pandemic, getting reliable results back in a timely manner has become a major problem. Some reports claim less than five days to get results for a PCR test (which is more reliable compared to over-the-counter rapid tests), but some have also reported waiting over a week, sometimes two, to get their peace of mind due to shipping delays and staffing shortages, not to mention the increase in testing nationwide.
There are also more concerns about the effects of COVID-19 and specifically the omicron variant on people's health. While the variant seems to produce overall milder symptoms, it's far more contagious than delta or the alpha strain of the virus, and other odd side effects are getting reported by those infected too.
 "One effect is 'COVID toes' where your toes can turn pink or purple," Environmental Science and Biology teacher Mr. Zach Johnson said. "It can also cause rashes."
Another main concern among both the general populace and doctors is the possibility of what's known as "Long COVID," a condition wherein the effects of COVID-19 tend to linger even after recovery, with some suggesting symptoms could continue affecting the formerly infected for years.
"Sometimes the virus damages the lungs in ways that don't easily heal and the scar tissue can leave people with shortness of breath or severe fatigue for a very long time," University of Minnesota Department of Medicine Dr. Jeremy Allred said. "It's still too early to know if some of these problems will ever recover."
COVID-19 has affected numerous local families, including some right here in Columbia Heights. Yuli Cordova, a senior at Columbia Heights High School, is worried about COVID-19 cases rising as she recently had to quarantine because she had symptoms.
"I am not exactly sure when I got infected, but I did go into isolation as soon as I found out I was in contact with someone who had COVID," Cordova said. "Even though it was a little late, it was a great decision because by doing that, I saved my mom, dad and younger sister from getting infected." 
Cordova's symptoms were mild, having had two doses of the COVID-19 vaccine, but it's not just health issues that concern her and her family; she and her loved ones also worried about the learning loss and economic effects of missing school and work due to infection and exposure.
At the time of writing, the state is averaging at about 9,000 cases per day, with a daily average of 949 reported cases right here in Anoka County. The Minnesota Department of Health places the total case count at 1,216,734, which includes over 3,400 reinfections since the start of the pandemics; 11,151 Minnesotans have now died from this virus. 
More than 50 hospitals in the state have no more ICU beds available because facilities are overflowing with COVID patients. Healthcare workers continue to treat an influx of patients in Minnesota hospitals, which is overwhelming the system, with more than 10,000 being currently treated for COVID-19-related health issues and thousands more seeking other care. 
"There have been no breaks with how busy it's been," emergency medicine Dr. Andrea Rowland-Fisher, who works at Hennepin County Medical Center, said. 
 While some US teens and adults have been vaccinated for so long that they're now eligible for their booster shot, many still haven't gotten theirs, and those under the age of 5 are still ineligible. According to Dr. Bill Hartman, who leads the Moderna vaccine trial for kids ages 6 months to 5 years old, a vaccine for five-year-olds and under could be coming in the next month-and-a-half. The CDC is encouraging everyone 16 and older to receive booster shots. 
Although epidemiologists don't have all the answers on the omicron variant, initial data suggests that COVID-19 boosters help broaden and strengthen the protection against all strains of the novel coronavirus. That, in combination with wearing N95 or KN95 masks and avoiding inessential indoor public gatherings, is what will ultimately limit the spread the most.
The new CDC guidelines are to isolate for a shorter period of five days after the first signs of symptoms (or a positive test if asymptomatic), compared to the previous recommendation of 10 days, which will likely help students get back to school and the workforce get back to work sooner. What remains to be seen, however, is whether or not all the aforementioned efforts will actually work to end this pandemic any time in the near future.
About the Contributors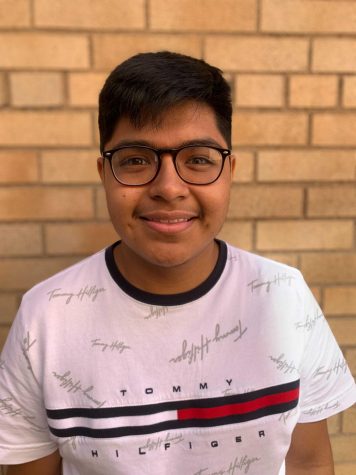 Gabriel Palmas Santiago, Staff Writer
Gabriel Palmas Santiago is a senior at Columbia Heights High School and Staff Writer for The Heights Herald. He likes to explore, and would like to improve...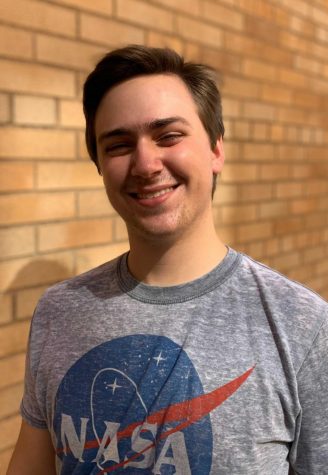 Simon Graves, Staff Writer
Simon Graves is a senior and a Staff Writer and Illustrator for The Heights Herald. He is a part of the NHS, Key Club, Pep Band, and an avid member of...