New program makes way for alternative learning in CHHS
The Heights Online program is a new way for seniors and juniors to learn at Columbia Heights High School (CHHS). It offers a better sense of independence by allowing students to have more control over their academic journey. These classes are taught half online and half in person. CHHS offers two English courses, English 11 and English 12, through the Heights Online program, with two math courses soon to be added. 
Personalized Learning Facilitator Ms. Leslie Maher oversees the program, and the aforementioned English courses are taught by Ms. Tina Schaefer and Mr. Chris Polley. Math teachers Mr. Dan Ronchak and Mr. Jeff Ellering have spent fall semester piloting the Heights Online format for their Pre-Calculus and Advanced Algebra through Data Exploration courses with plans to go half-online and half-in-person starting spring semester.
"Some students are finding that this format is a great fit for their needs, and others are finding that they flourish in a traditional classroom," Maher said. 
This program allows students to learn lifelong skills such as time management, organization and planning with more flexibility and access to technology than the typical classroom. Without a physical teacher supervising work time, and most content and skills taught via instructional videos, Heights Online courses encourage students to advocate for themselves and communicate to their teachers with questions about assignments and class content via email and/or Schoology. 
"You get the feel of your own pace to work at," Justin Carlson (12), a student enrolled in English 12 Heights Online, said. 
In order to truly thrive in this program, however, students need to really practice discipline and determination. Focus on class materials and advocacy for one's own learning is key in succeeding at a Heights Online class.
"They need to keep on task and off distractions since the teacher is not there to help redirect them," Ronchak said. 
The Heights Online program allows students to pace themselves, organize their work and let them flourish in independent environments that you might not necessarily get via traditional, 100% in-person schooling. 
While it's not for everyone, and some may be especially reluctant to learn online while still recovering from over a year of distance learning, if the pandemic has taught us anything, it's that certain students really benefit from independent and flexible learning formats. Maybe Heights Online is right for you! Students interested in being a part of the Heights Online program should reach out to their dean and see what is available for them.
About the Writer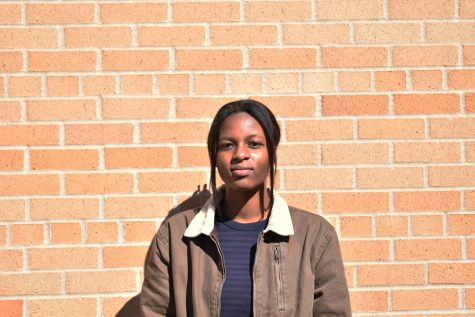 Makagbe Sanoe, Web Editor
Makagbe Sanoe is the newest Web Editor for The Heights Herald. She's a sophomore who enjoys literature and nature and is on the volleyball & lacrosse...